At Great Lakes Teak we pride ourselves on our customer service. We aim to exceed all customer expectations whether we are doing another custom PlasDeck exterior synthetic decking design and installation or transforming your boat's interior with one of our many exciting flooring options.
---
PlasDeck is the premier synthetic teak on the market today. It comes in 25 plus color combinations to choose from and has the highest UV protection of any synthetic teak on the market. It is designed to provide you with years and years of maintenance free enjoyment. It is also the only synthetic teak made right here in the USA! We at Great Lakes Teak take great pride in making the templates for each and every install we do. This is what gives every job that came from the factory look. In fact, even if we have the template for your exact boat, we lay it down and make the smallest of adjustments that give every boat it's perfect fit. As they say, the Devil IS in the Details! We then work with each customer to get the design that is exactly what they had hope for when they envisioned Teak on their yacht.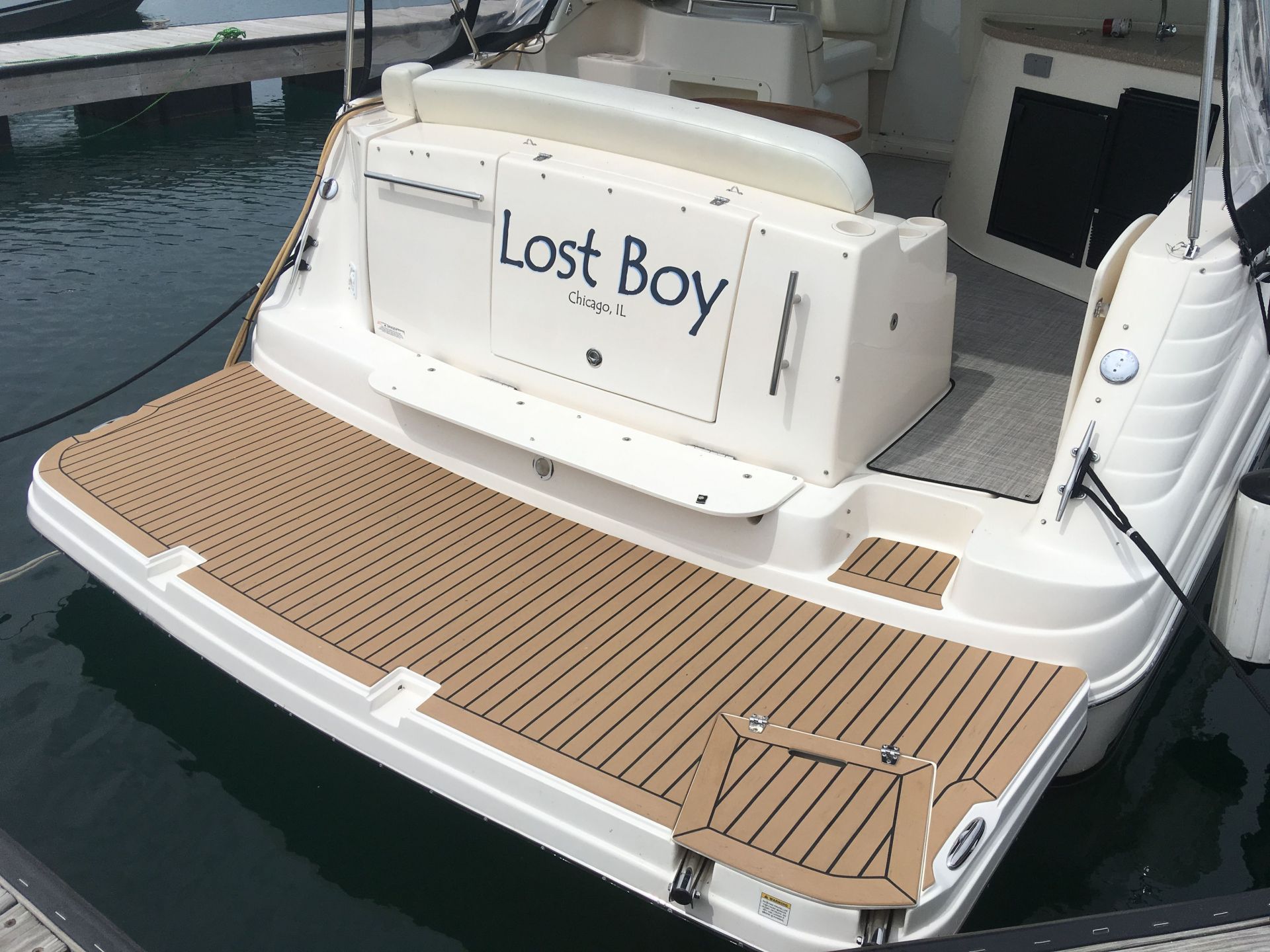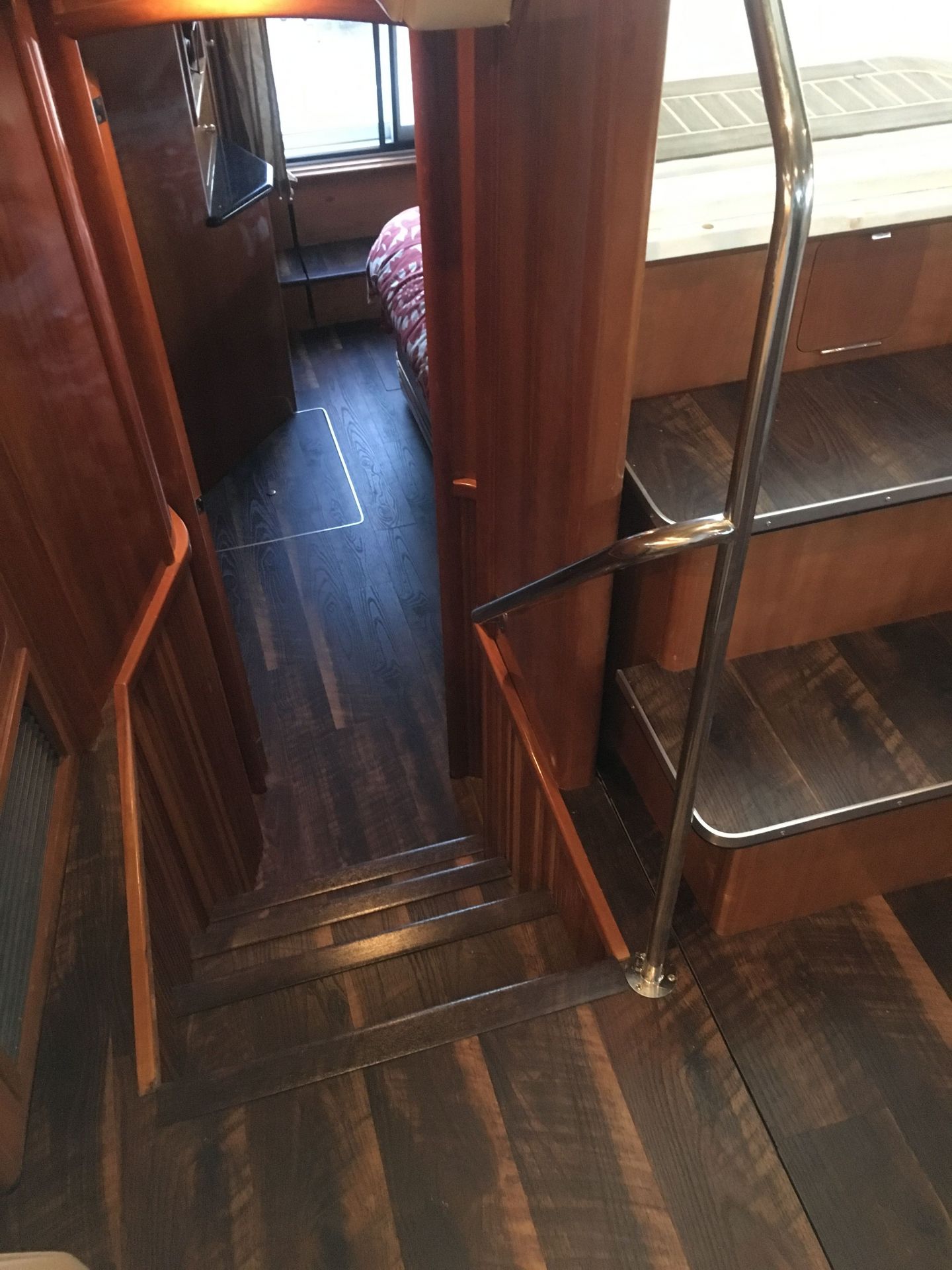 While we started out designing and installing Synthetic Teak on the outside of yachts, we quickly realized that most everyone wants to get rid of that nasty carpet inside as well. We have come up with a number of solutions for that along the way. PlasDeck's EZ Boat Sole is a prime example. It comes in four color combinations and is made specifically to handle the extreme conditions of the marine environment. We have a number of other options as well like PlasDeck, Luxury EVP, hardwood and Infinity Fabrics LWV.
Speaking of Infinity Fabrics, we offer a super cost-effective alternative to doing your entire boat in PlasDeck with our new snap LWV in mats made with the same templating procedure. This is way more than a simple replacement for snap in carpets on your boat. It will not absorb water (or any liquids for that matter) so they never stain or get smelly. It transforms the whole look and feel by making it as custom as PlasDeck but with a lower price point. Great for the Fly Bridge or cockpits and helm when we are doing your swim platform in PlasDeck!