---
THIS IS NOT YOUR
GRANDPA'S PONTOON BOAT
For over 34 years, Manitou's passion has been the evolution of the pontoon boat. Along with this has been the drive to exceed its customers' expectations and needs. Building on a solid foundation of performance, quality, and technology, Manitou continues to lead the industry on innovation and are redefining what a pontoon boat can be.
---
It's not just three tubes hitting the water, its patented V-TOON Technology. A precise arrangement of tube configuration and design coupled with the materials to allow for today's higher horsepower outboard motors provides the legendary Manitou ride! Think triple tube pontoon with an ingenious twist—instead of building all three toons to uniform size, Manitou made the center one larger, then dropped it lower than the outside tubes. This provides the optimum 5.25" differential. The tubes were then strategically fitted with positive angle lifting strakes to provide a far superior hull design with greater acceleration, higher top end speeds, and increased stability when cornering.
---
When it comes to the marine digital revolution, Manitou is on the leading edge. That's why they equip every new boat model with a Garmin 7" display as a standard feature, giving the captain more of the right info at the right time, and creating a better overall experience. They take that a step further, with Digital Vessel Control on their XT, Legacy, and X-Plode models. Acting as the brains of the boat, this system controls the switching, lighting, and accessories directly from the digital display. It can also be controlled from a remote key fob, or even the users smartphone. Digital technology is a critical pillar in the future of boating, and Manitou has been focused on it for the last five years.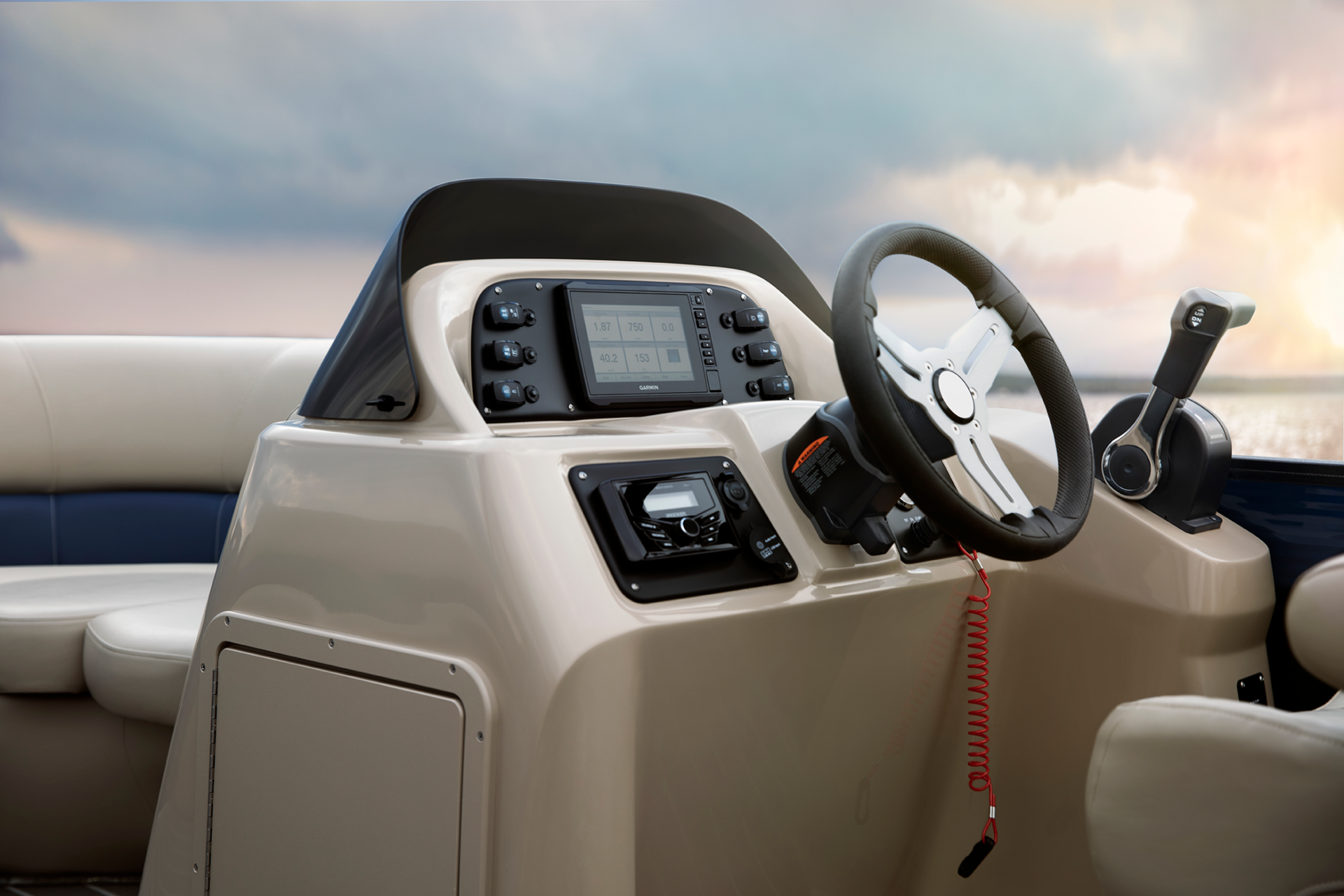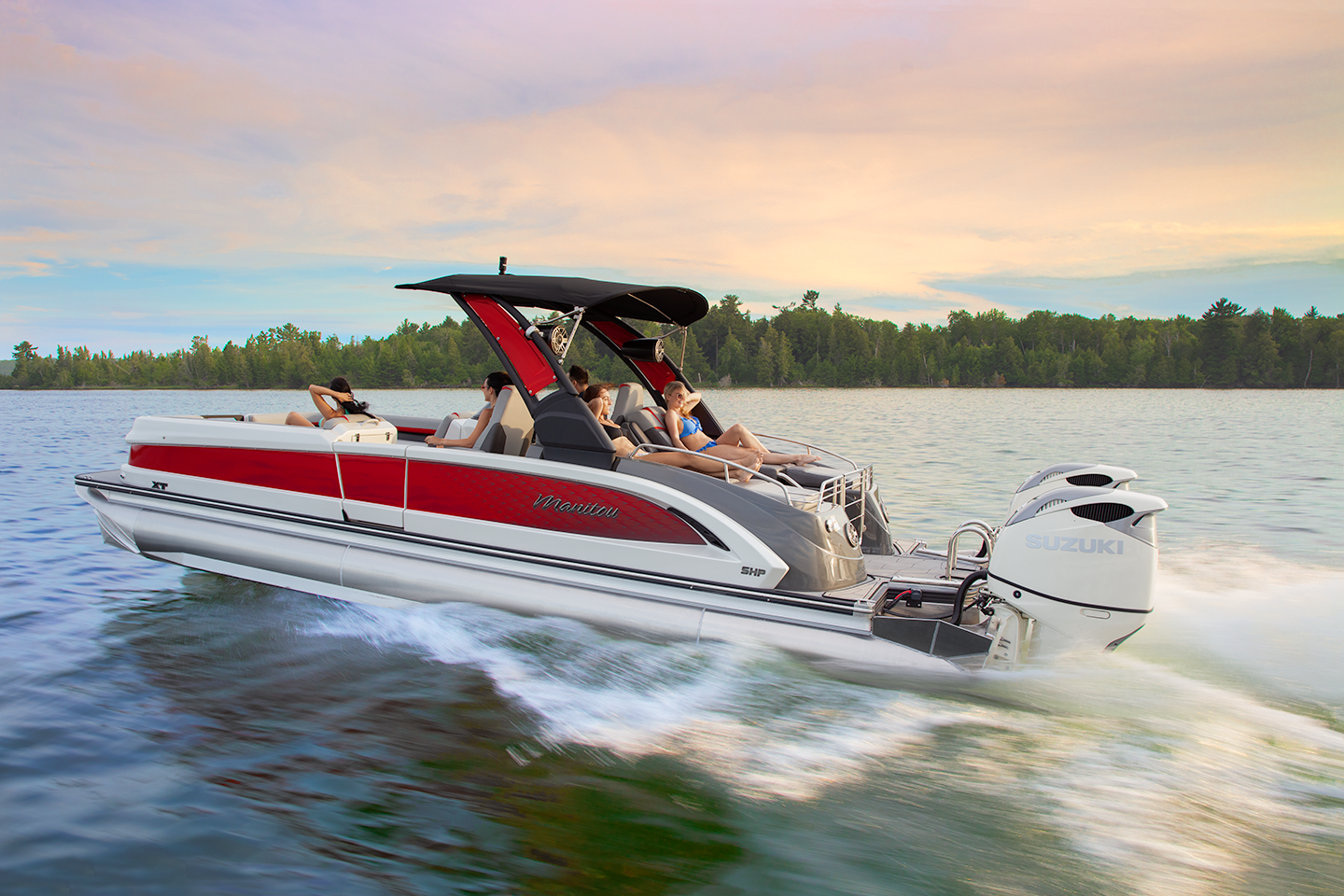 ---
Since the beginning of Manitou, the company has been focused on building a quality product. Since the acquisition by BRP in 2018, that focus has only grown. For 18 consecutive years, Manitou has been awarded the CSI award for quality. From hull to helm, Manitou has been delivering quality products for over 34 years.
Whether you are exploring a new lake for the first time, angling in the shallows, or setting a new lake speed record, know that Manitou has you covered. Learn more about their award winning
boats at