Blue Guard Innovations
Protecting Boat Owners & Our Waters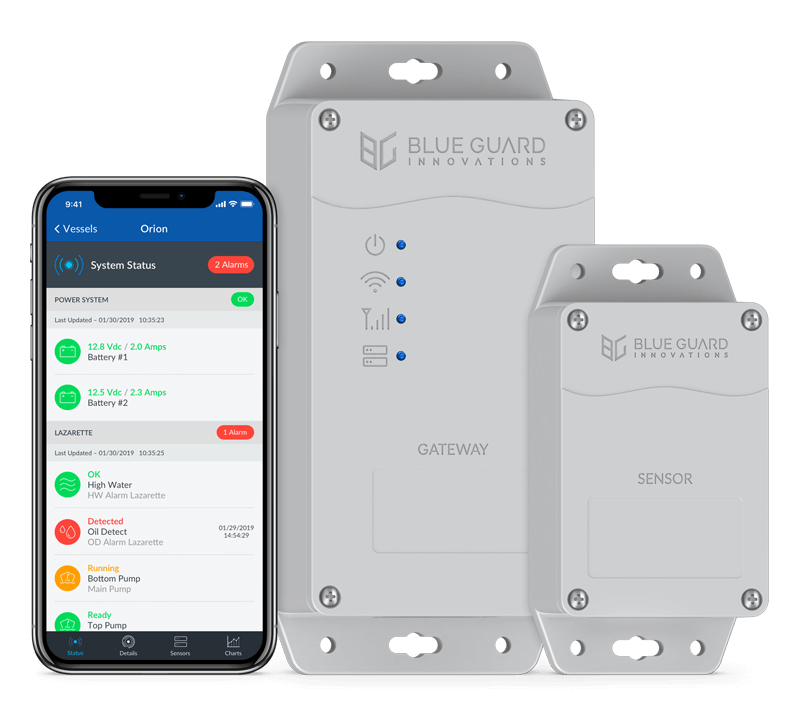 Blue Guard Innovations is a Broomfield, Colorado based company with expertise in designing and manufacturing sensors and wireless communication systems for harsh marine environments. Our team has over 30 years of engineering and manufacturing experience in bringing reliable and durable products to boat owners, builders and distributors. In collaboration with professionals from the marine industry, we have designed and manufactured the world's first patented smart bilge pump switches to keep boats working smoothly at sea or in the harbor.
The Smart Marine Gateway: Get Alerts Anywhere!
The BG-Link IoT Marine Gateway is a unique wireless monitoring system which primarily focuses on monitoring and alerting vital boat functions keeping the boat owner or designated user informed with 24/7 information about events taking place in the vessel.
BG-Link Monitors:
Bilge Pump
Battery
Temperature
Fire Detection
Security
Geofencing
Learn more about how the BG-Link gives you the peace of mind you always wanted.
---
Smart Bilge Pump Switches for Smarter Boating
Our Smart Bilge Pump Switches integrates with bilge pump systems to selectively pump out water and not oil or fuel, preventing the vessel from accumulating water or dumping waste into the ocean. Having one of our smart bilge pump switches on your vessel is safe boating. All of our switches have no moving parts and are built to handle rugged boating conditions. Each switch connects to any 12, 24, or 32 voltage operating system. Our switches are CE and ISO 8846 Marine Ignition Protection Certified, tested to ABYC-1500 standards. Patented technology.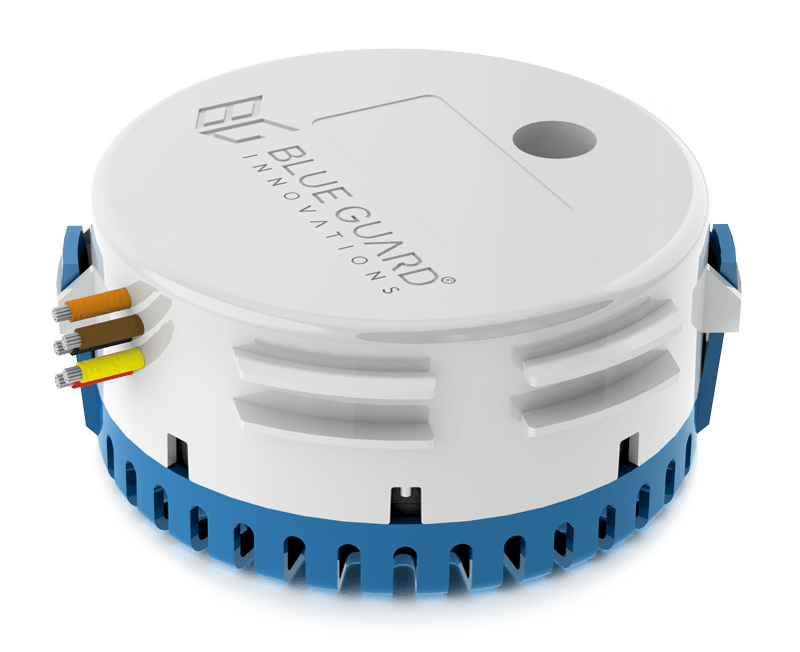 Panels
The BG-CP-A (Advanced Control Panel) is an important and compact way to display and monitor bilge pump functions at the bridge of the vessel. All the essential functions of a bilge pump system are at the crew's finger tips.
Panel Features
Alarm Detection with sound output for: high water, oil or any alarm on the vessel
Three Position Switch: Off, Auto, and momentary Manual override functions
On-Board Memory: Stores pump count in the event of a power outage
Learn more about how these panels are perfect for your vessel.