ElectroSea
Permanently Prevent Marine Growth with the ElectroSea CLEARLINE System
Protect internal raw water conduits from barnacles and never descale again!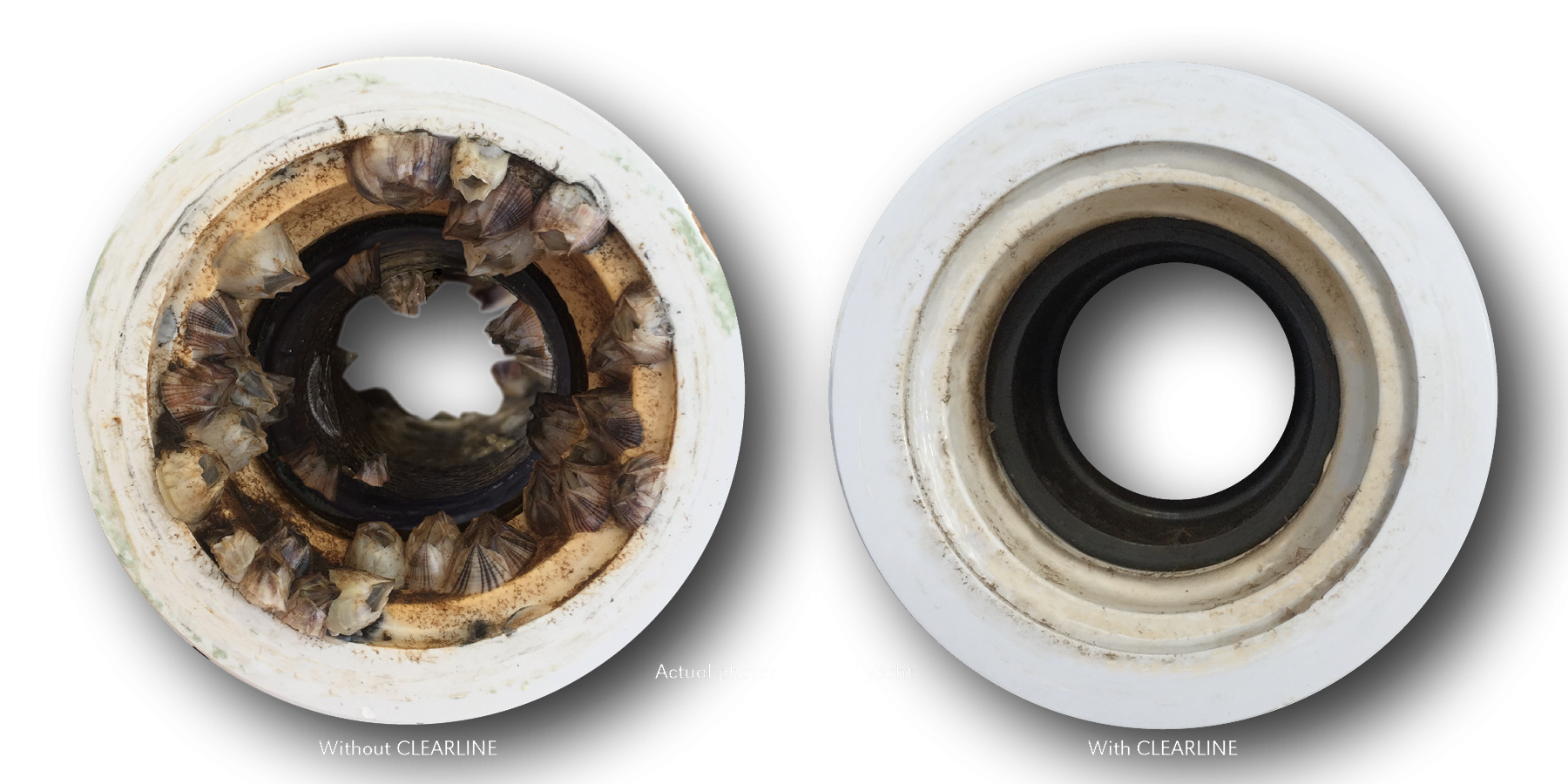 Barnacles don't just live on a boat's hull, they thrive in the boat's raw-water system where they clog pipes and wreak havoc on air conditioners, refrigeration and other equipment that depends on this water for cooling. With the CLEARLINE System, marine growth in the boat's raw water lines is a thing of the past.
The CLEARLINE System from ElectroSea uses patent-pending technology to continuously prevent barnacles, biofilm, and marine scale from clogging the vessel's saltwater conduits. This keeps raw-water lines for A/C, chillers, refrigeration, hydraulics and wash-down pumps running at peak performance with maximum flow rates. Once the CLEARLINE System is installed, the boat will never need descaling again, a costly process that is hazardous for the crews doing the work, as well as the marine environment.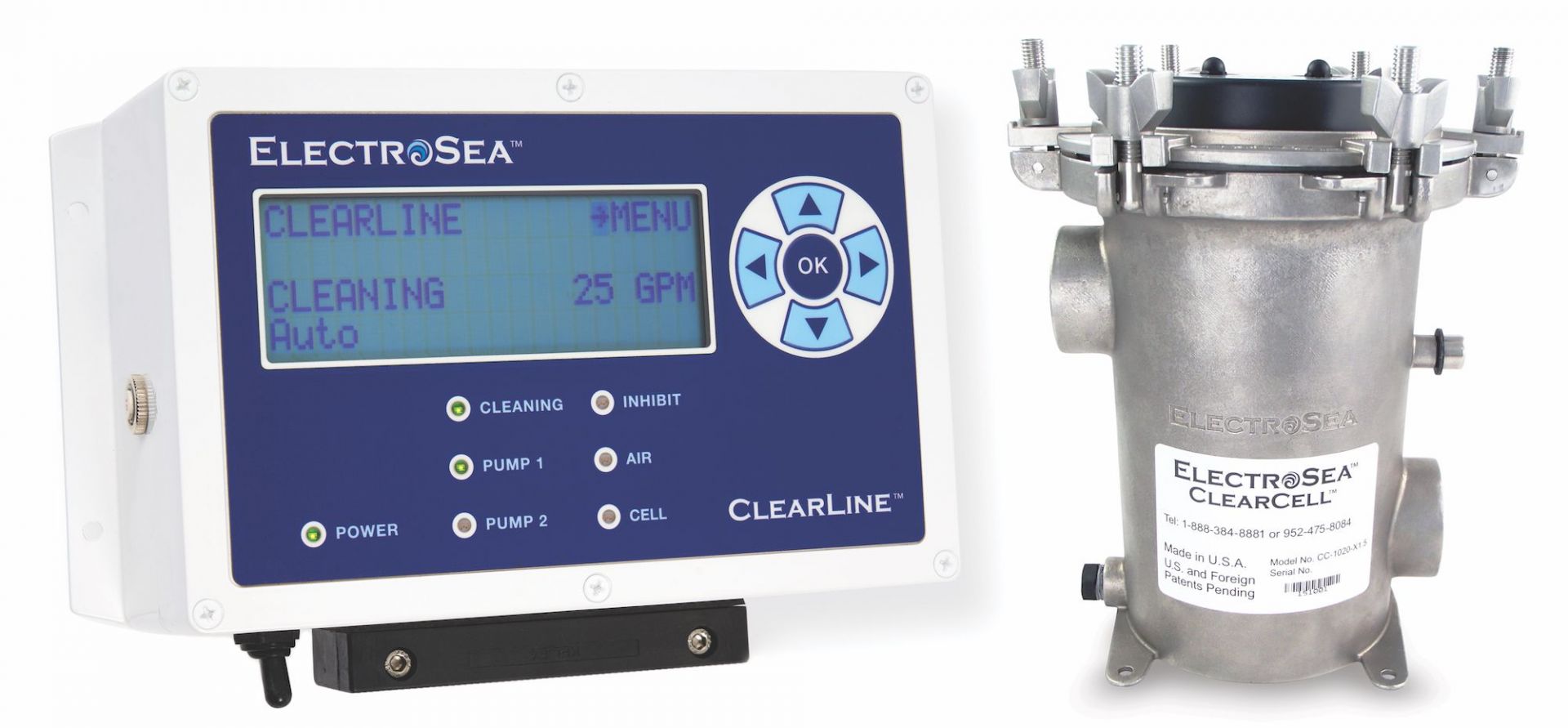 Captains using the CLEARLINE System spend less time in the engine room now that they no longer have to deal with descaling. "Since we've had CLEARLINE, I haven't had to descale once," said Capt. Jim Brasher, who runs Perseverance, a 55-foot Viking Yacht. Capt. Jaco Torres of the 82-foot Viking Yacht Finally, agrees. "Since the system was installed we haven't found any growth and everything stays clean," he said.
Some of the brands that CLEARLINE has been retrofit on include: Hargrave Custom Yachts, Ocean Alexander, Paul Mann Custom Boats, Princess Yachts, Weaver Boatworks and Viking Yachts.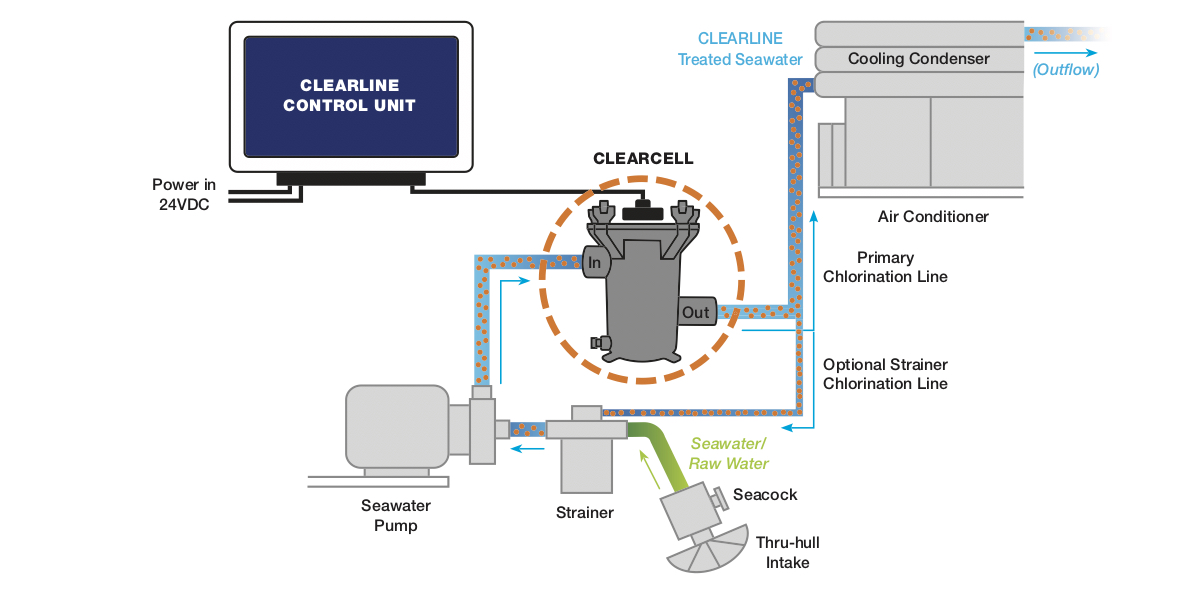 Chlorinated water flows through the air conditioner, refrigeration and other systems. A secondary flow of water runs back through the strainers to keep them clean longer as well. By preventing barnacle growth and eliminating routine descaling, air conditioners will run more efficiently and your customers can scratch descaling off their maintenance list for good.
ElectroSea was started by boaters looking for "a better way" to solve a problem they experienced on their own yacht. The company's founders have over 100 issued U.S. patents and 350-plus foreign patents in advanced technologies.
For more information on ElectroSea call (952) 475-8084 or visit electrosea.com.