Evinrude
Leave Compromise
in Your Wake
Evinrude
Leave Compromise
in Your Wake
Evinrude E-TEC G2. Now available in 115 H.O., 140 HP and 150 HP.
The Power to Own the Water
White knuckle power. No engine gives you more of it, and with more precision. The E-TEC G2 delivers up to 30% more torque (*1), exactly when and where you need. Get on plane quicker, with the power to push you back into your seat. Navigate the open water with the strength to muscle over big waves. Pull skiers or tubes in a boat full of friends without breaking a sweat. The precisely powerful E-TEC G2. Only for the power hungry.
Practically Drives Itself
The only thing easier than owning an E-TEC G2 is driving one. With intelligent piloting features like touchless trim, one-finger steering and smooth consistent shifting, no other engine with this much power offers this much control. You'll never want to stop driving your boat, and with E-TEC G2, you won't have to. Go a full five years or 500 hours until your first scheduled maintenance. The uncompromisingly easy Evinrude E-TEC G2. Effortless to drive, effortless to own
The Planet's Cleanest (*2) Outboard
It's never been this much of a rush to make the right choice. The new E-TEC G2 gives you power plus responsibility. Run the cleanest combustion outboard on the planet, period. Not just clean, but lean, with up to 15% better fuel efficiency (*3). No competitor takes you further on a tank of fuel. That's more adventures to the gallon, more fish in the boat, more dollars in your wallet. The planet friendly E-TEC G2. No outboard engine runs cleaner.
Evinrude iDock
100% of Boaters Deserve 100% Docking Confidence
The newest feature of the Evinrude Intelligent Piloting System, the Evinrude iDock, provides you with a level of on-the-water confidence you can't afford to live without. With an MSRP of $5,999*, iDock puts joystick piloting within every boater's reach.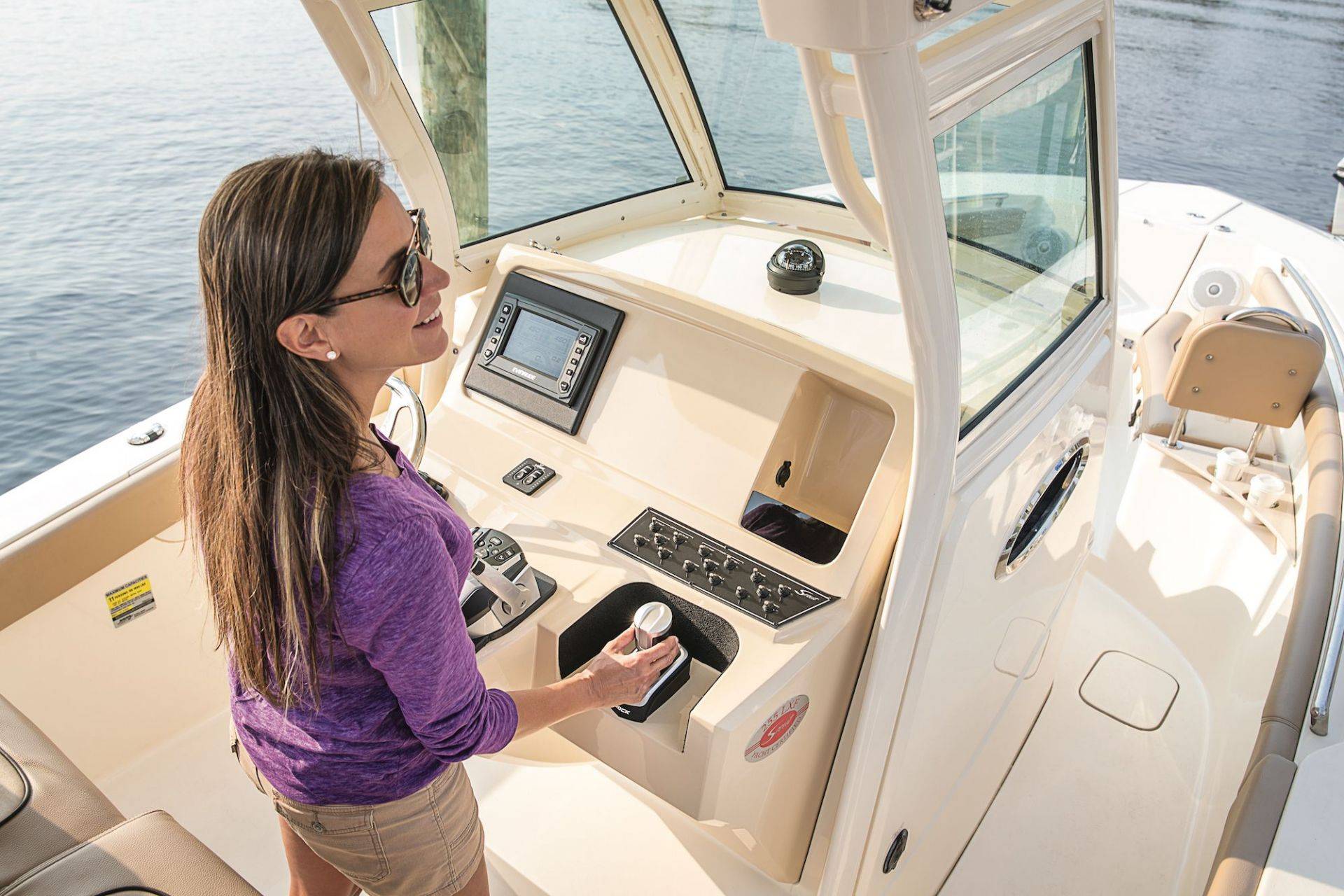 360 Degrees of Confidence
The joystick system allows you to
effortlessly and confidently side step the boat or pivot in place with the tips of your fingers (*4). Advanced aircraft gyroscope sensor technology makes iDock more intuitive by automatically compensating for wind and current.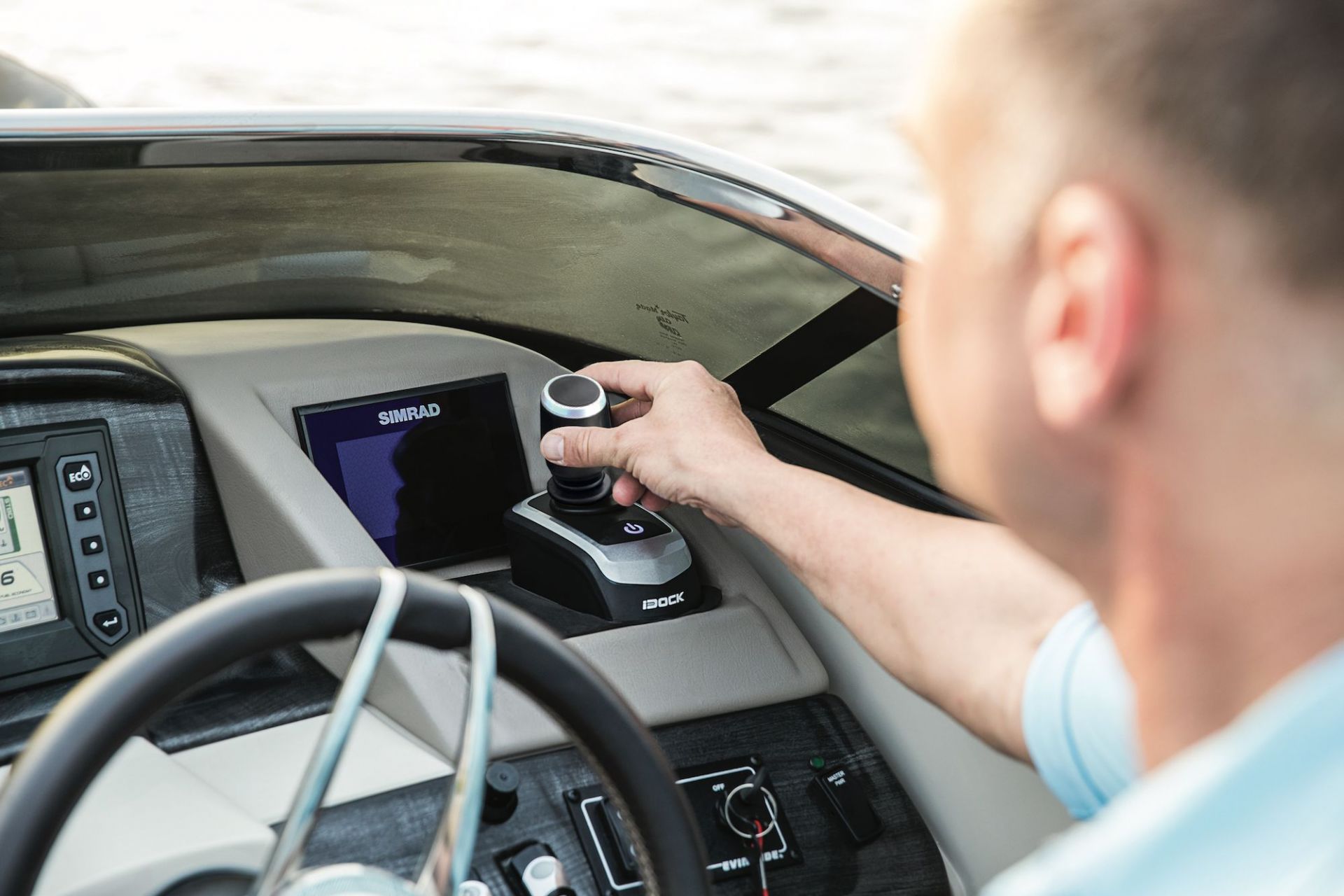 Two-stage Joystick
If you need extra power to overcome wind or current, simply push the joystick further into boost position to double your thrust.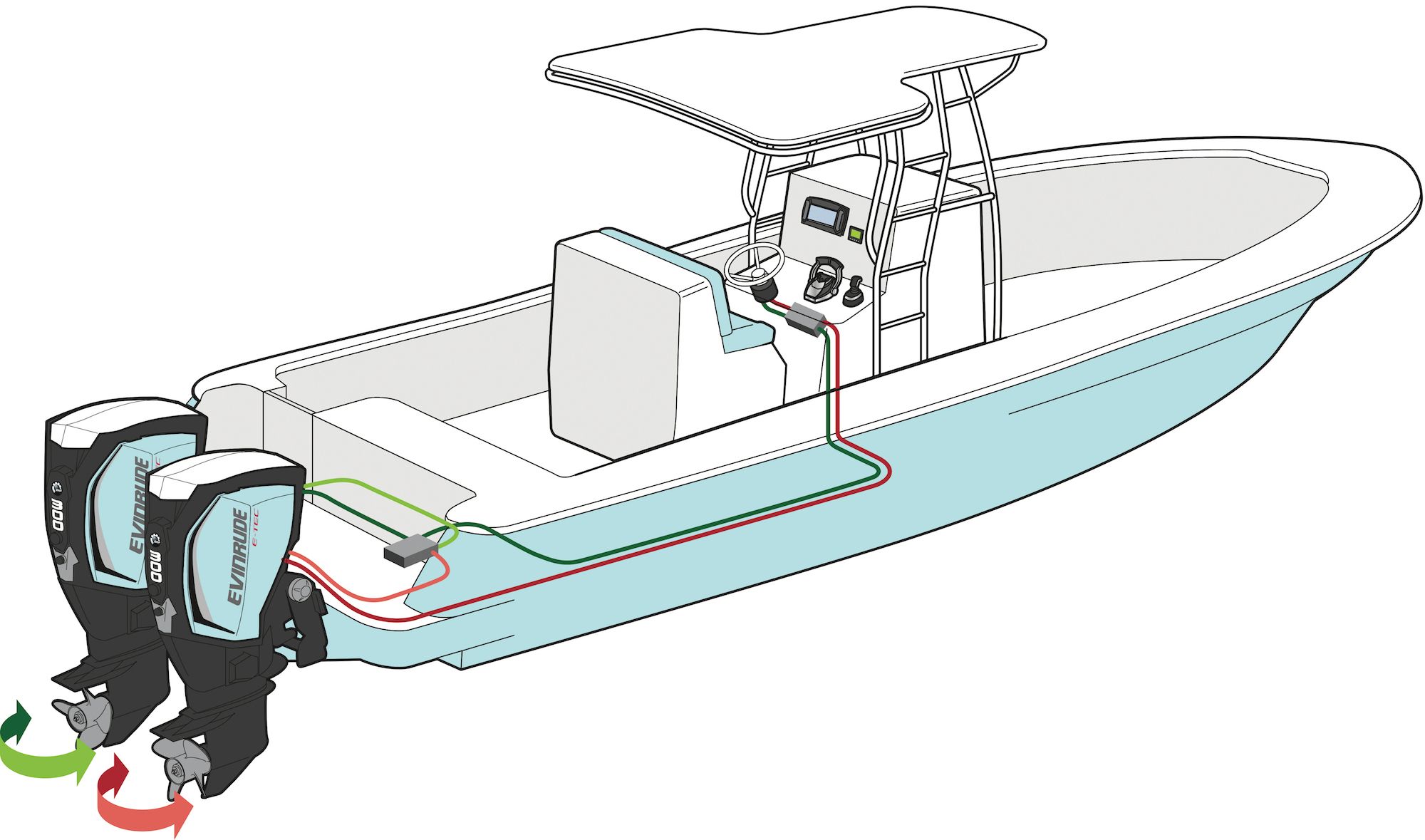 A Fully Integrated System
iDock leverages the exclusive internal
steering system of Evinrude E-TEC G2, keeping your steering pump protected, your transom clean and your compartments free of storage.
Click to...
10101 Science Drive
Sturtevant, WI 53177
Phone: (262) 884-5000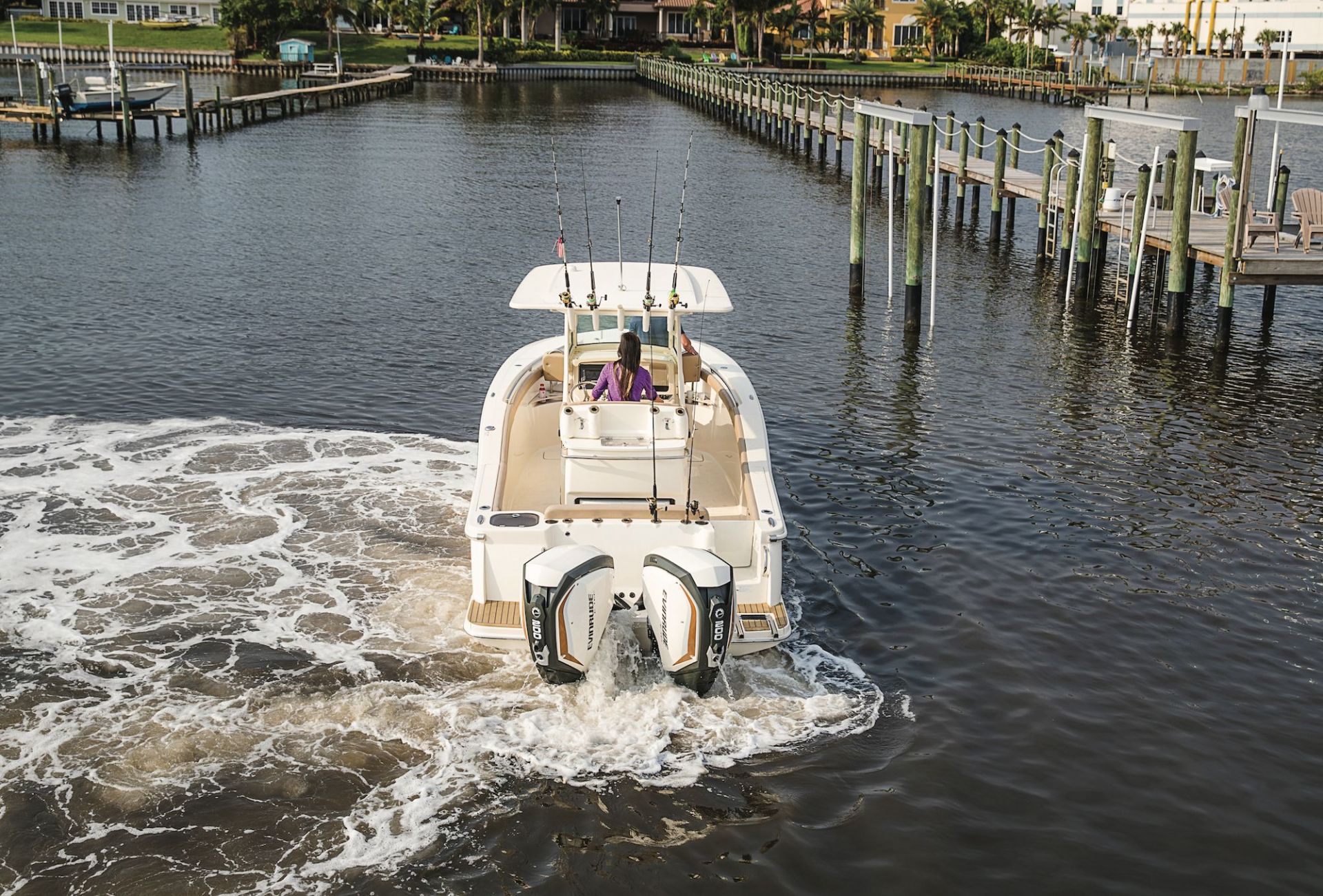 1: Torque claim based on BRP-conducted dynamometer testing of Evinrude E-TEC G2 150 H.O., Yamaha 150 SHO®, and Mercury 150 FourStroke. Actual torque
dependent on engine model.
2: Emissions claim based on reported certified emissions of Evinrude E-TEC G2 250 H.O., Yamaha 250 SHO® and Mercury OptiMax® 250 Pro XS™. Actual emissions
dependent on engine model.
3: Fuel economy claim based on BRP-conducted ICOMIA testing of Evinrude E-TEC G2 250 H.O., Yamaha 250 SHO® and Mercury OptiMax® 250 HP in a test tank to
determine ICOMIA average cycle. Actual fuel economy dependent on engine model.
4: Nothing can replace training and experience, and BRP recommends all boaters complete a boating safety course prior to operation.
*$5,999 MSRP is valid in the United States only at the time of publishing, and includes the iDock joystick, module and required hoses. See authorized Evinrude
dealer for details.