GatorStep
GatorStep Marine Comfort Decking

While GatorStep was designed to be an alternative to other marine decking and non-skid options, it quickly became the clear choice for anyone wanting a comfortable, personalized look.
GatorStep sets itself apart by always looking at creative ways to solve common industry problems as well as consistently coming up with new applications for a product that has proven to be incredibly versatile.
Its talented and forward-thinking in-house creative team can set your brand apart by working directly with you from concept to completion, the end result being a product that is perfectly tailored and unique to your brand. The finish and blend of materials produce a product that is soft, comfortable and stays cooler in the heat.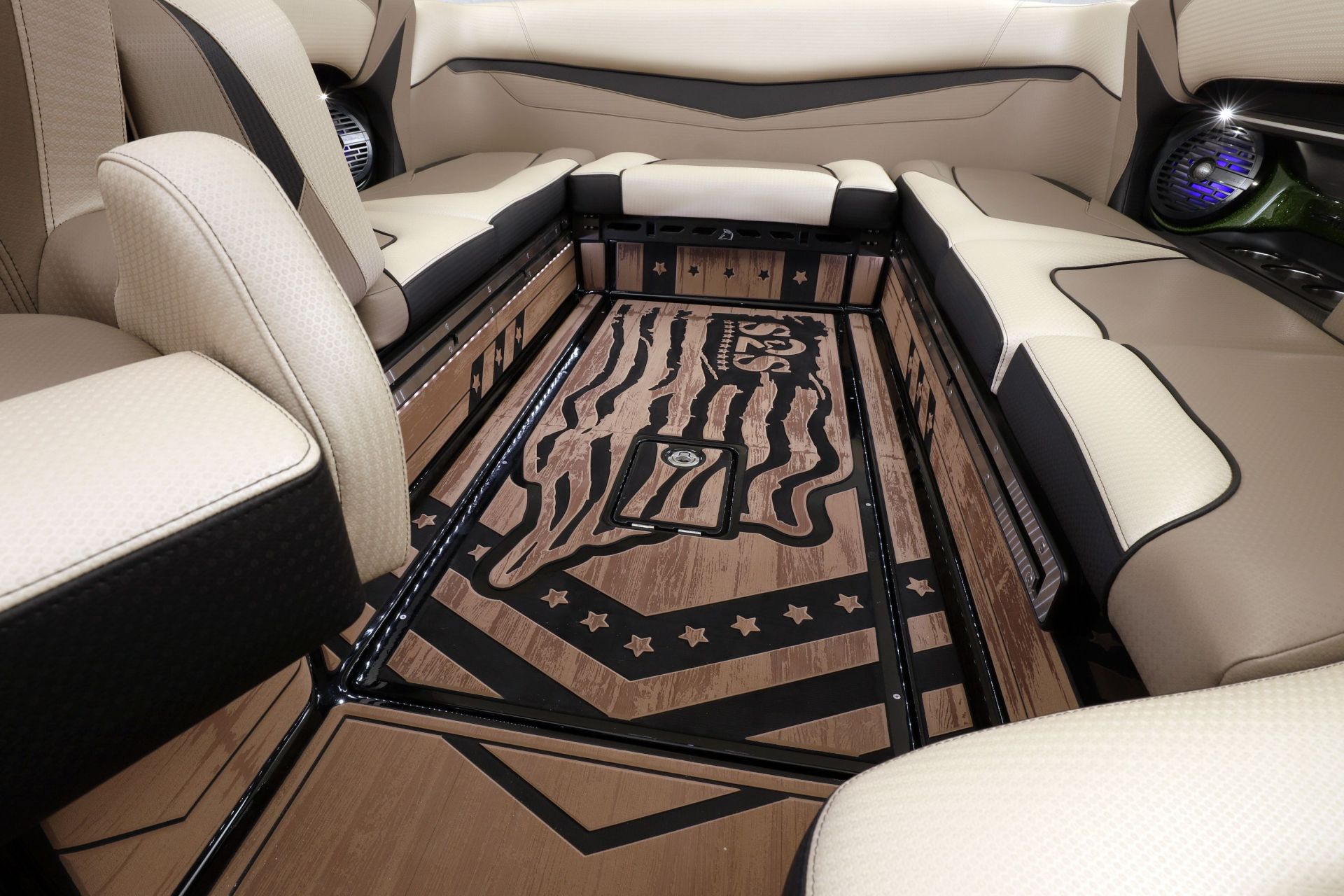 With a faster and easier installation process, GatorStep exclusively offers an initial ability to reposition the product, giving you faster stress-free consistent results every time. Please visit the booth for a demonstration.
With GatorStep there is no shrinkage, all products are dimensionally stable. The 45 degree edge profile minimizes the risk of lifting during use and cleaning. Shrinking causes exposed adhesive which collects debris. Over time the debris can work its way under the product causing it to peel and lift. GatorStep has eliminated this concern with its proprietary manufacturing process, using only the highest quality components available. GatorStep gives comfort and style to any application while also protecting the surface it covers from chipping and other damage.
From start to finish, GatorStep has you in mind, with quick turnaround times, better service and packaging and labelling options that fit your production needs. Faster production times give you the ability to inventory less, allowing you more space and flexibility.
Key Benefits
Hands Free Turn Key Solutions from Concept to Completion
Fast Turn Times
Inventory Management
Custom Tailored Purchasing Programs
Common Uses
Swim Platform Pads
Gunwale Pads
Bolster Pads
Floor Decking
Storage Liners
Engine Compartments
Helm Pads
Trailer Pads
Cooler Pads
Towers
Board Racks and much more