Serge Ferrari
Innovators in Textile
Serge Ferrari
Innovators in Textile

The marine lifestyle can be hardest on your boats' softest materials. Serge Ferrari offers an alternative to traditional materials like acrylic or vinyl. For more than 45 years, Serge Ferrari has been at the forefront of textile innovation, manufacturing flexible composite materials that are stronger, more durable and easier to clean.
Serge Ferrari's Batyline® woven upholstery fabrics offer the softness of traditional upholstery fabrics but with better outdoor performance and cleanabilty. Independent test data proves, Batyline fabrics are UV and fade resistant as well as mold and mildew resistant. Batyline fabrics are engineered to dry very quickly and are phthalate free.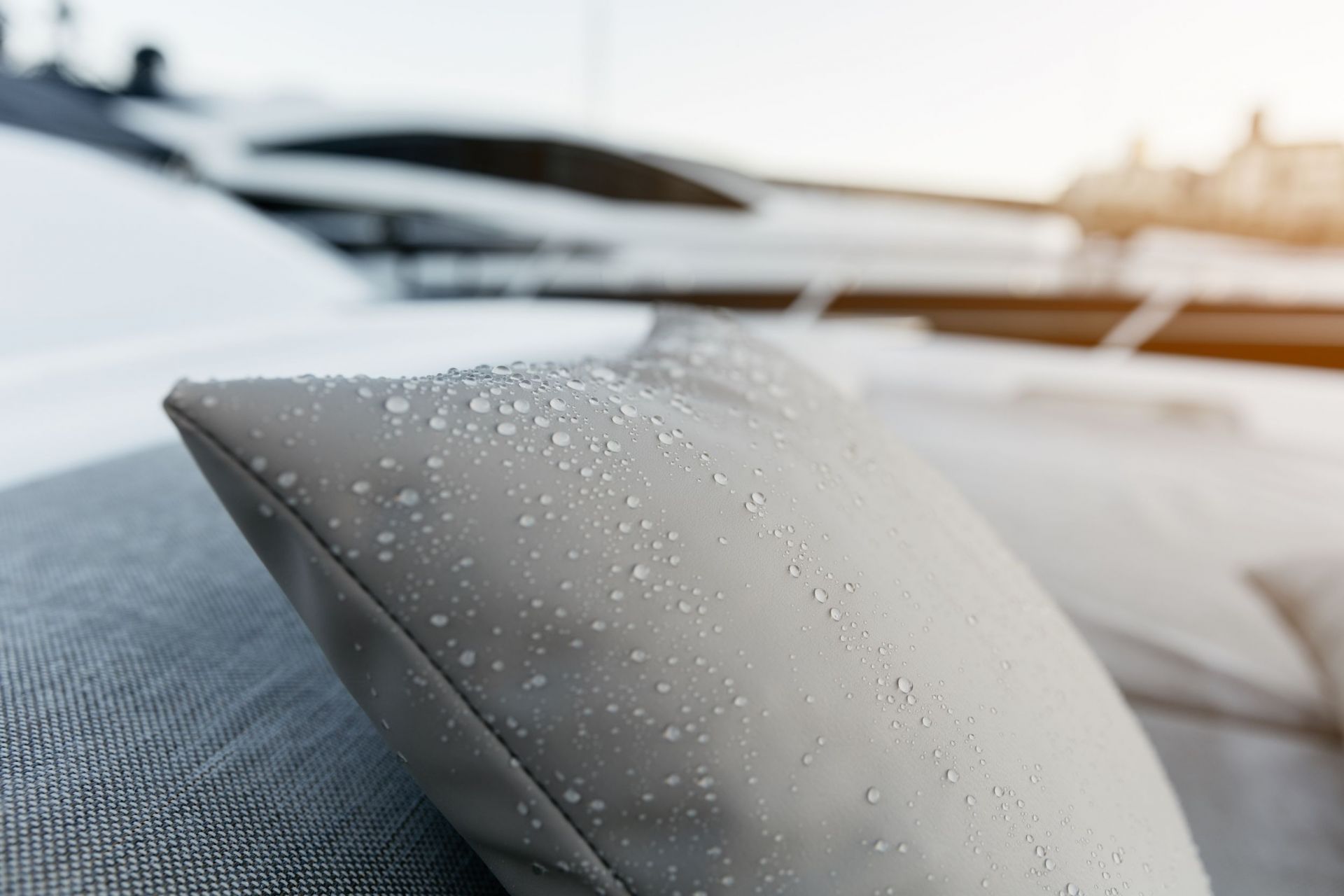 Serge Ferrari Stamskin® imitation leather upholstery fabrics offer unmatched cleanability and durability. For more demanding environments, Stamskin One & One allure offer the best abrasion resistance on the market, with independent test results exceeding 665,000 double rubs (ASTM D4157) as well as unparalleled cleanability to nearly any staining aggressor, including marker, wet jean, wine, and suntan lotion. With boat owners more and more concerned about living a heathy lifestyle, Stamskin One & One allure contribute to this by being phthalate free, non-cytotoxic (ISO 10993-5), inherently anti-microbial (no added chemicals) and GreenGuard certified for indoor air quality.
Need to protect your occupants from sun, wind and rain? Customize your solution with the complete plethora of Soltis® solar protection materials for shade sails, retractable screens, window shades and more. Tailor the amount of sun and wind that is blocked with meshes available in a wide assortment of openness factors. Or block water & UV completely with any Soltis waterproof material, but choose the amount of light that still transmits. Soltis flexible composite materials won't stretch or sag over time thanks to Serge Ferrari's patented Precontraint® technology. Backed with independent test data, Soltis has exceptional tear and tensile strength, and is resistant to UV, fading, mold, mildew.
Finally, protect your boat from the elements when you are not using it with Serge Ferrari's Stamoid® equipment protection materials. With a variety of options, Stamoid blocks water and debris to minimize boat cleaning and maintenance. Stamoid is backed by independent test data for UV & fade resistance as well as mold & mildew resistance. For boats with limited storage capacity, or for heavily polluted environments, upgrade your equipment protection with Stamoid Smart 1 which is 60% more compact and has a silicone finish.