---
YOUR PARTNER IN PROFITIBILITY
Discover what dealers across North America know firsthand: Smoker Craft, Inc. offers its partners the largest variety of boat models and floorplans at every price point. This family-owned-and-operated company has a long heritage of marine experience and outstanding dealer support. Most importantly, Smoker Craft, Inc. backs its boats with the best warranties you'll find anywhere—giving your customers peace of mind and building trust and satisfaction in your dealership.
As one of the last surviving family-owned-and-operated boating companies, Smoker Craft, Inc. hold tightly to the same values it was built on five generations ago—integrity, leadership and loyalty. In wake of an ever-changing industry landscape, Smoker Craft, Inc. continues to put its heritage on the line with new lineups that are responsive to both its dealer network and today's boat buyer. It's about a commitment to you being able to depend on all Smoker Craft, Inc. brands for the quality, performance and service you're looking for.
Since 1903, Smoker Craft has been an innovation leader in aluminum fishing boats, high-adrenaline sport boats and next-generation pontoon performance. As an NMMA award-winner for customer satisfaction in the fiberglass sport, aluminum fishing and pontoon segments, plus the receivers of an NMMA environmental award, Smoker Craft, Inc. refuse to rest on its previous successes. For example, this year, Sylvan Marine won the 2019 IBEX Innovation Award for its Mirage DLZ Bar design. With a rear double lounge that transforms into a convenient rear LED-lit bar with four bar stools, it's the first of its kind in the industry.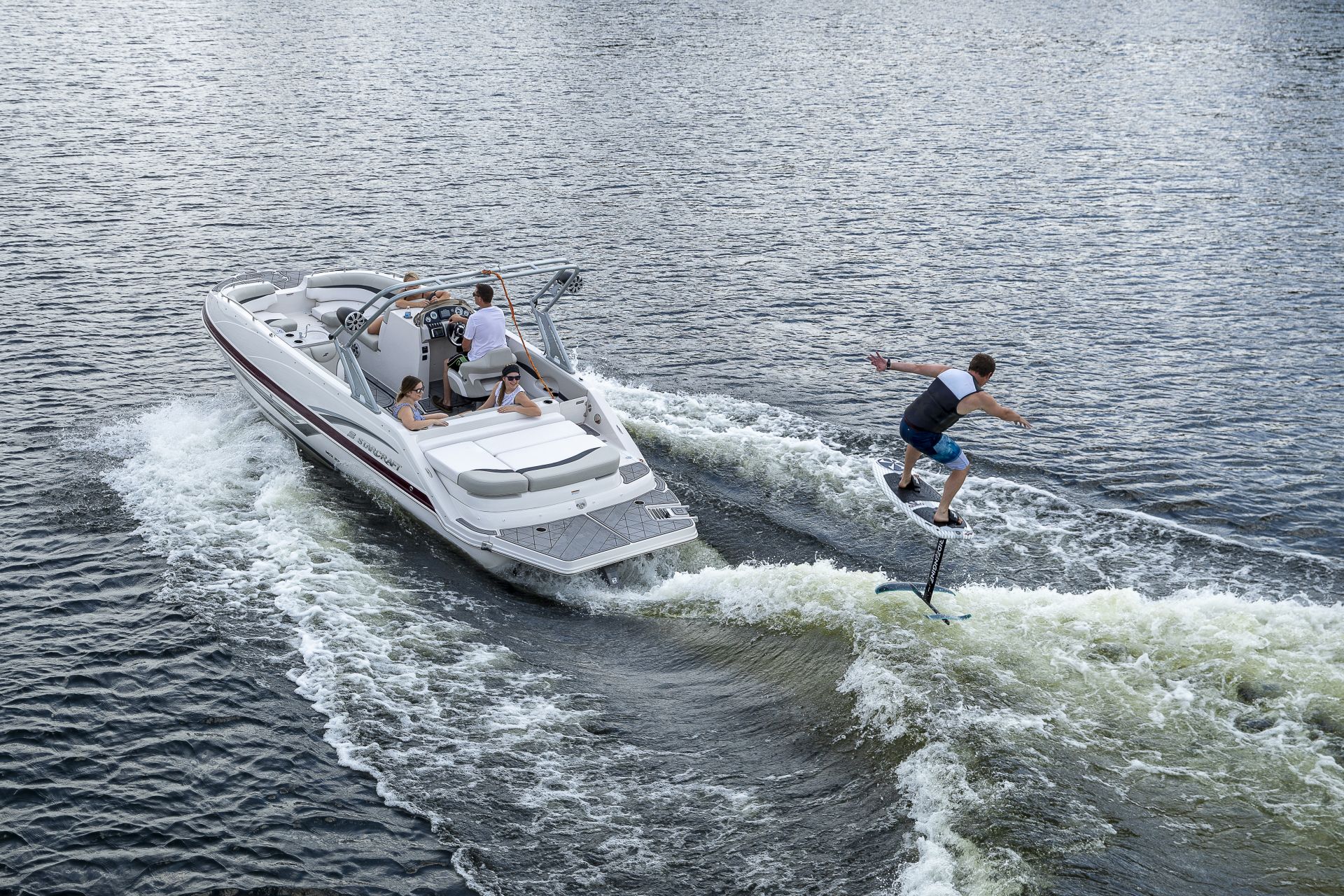 New for 2020, both Smoker Craft and Starcraft Fishing continue to push boundaries and drive innovation by introducing its exclusive new hull design, the Vertex Performance Strake, which provides best-in-class performance. Also new for this model year, Starcraft Marine will introduce a new fiberglass deckboat series, the SVX, bringing more affordable fun to a new generation of boaters. Its sleek and stylish new hull is designed so that minimum horsepower is necessary for an exciting day on the water. Across all of Smoker Craft, Inc.'s brands, you can count on the highest standards for every aspect of construction, design and quality—because family pride runs down to the last detail.
As a boat company with a firm commitment to being a partner in the success of its dealer network, serving you and your customers is Smoker Craft, Inc.'s top priority. It has a long heritage of outstanding dealer support, with a commitment to great communication.
If you're ready to take your business to the next level, talk to Smoker Craft, Inc. today. It looks forward to welcoming you to the family.
Family-Owned-and-Operated
Family-owned-and-operated by the Schrock family since 1903 and continues to value relationships built on good rapport and trust
Smoker Craft, Inc.'s industry-leading warranty includes all parts and labor
Smoker Craft, Inc. manufactures pontoons, aluminum fishing and recreational fiberglass boats.
Smoker Craft, Inc. partner with all five major engine brands
Smoker Craft, Inc. have access to its own fleet of trucks for easy delivery