MASSACHUSETTS MARITIME ACADEMY
---
YACHT & BOAT DONATION PROGRAM
The Academy is recognized by the IRS as a public charitable organization, therefore donations are fully deductible. For more than thirty years, the Academy has accepted vessels donated for significant intervening use, material improvements, or to sell to raise money for programs and scholarships.
In addition to the potential revenue a donated vessel provides, the program's overall impact can also be measured in training hours and cadet experience on the water. For instance, due to donor generosity, the Academy is able to commit considerable resources to the Offshore Sailing team, which has competed on the regional, national, and global sailing stage alongside other premier collegiate programs. Cadets carry the experience of preparing for and participating in these events, and the resulting wisdom, into their personal lives and careers.
One long-time friend of the Academy, who has made both significant vessel and sponsorship donations, and who has also spent decades sailing with and against the Academy's offshore team, commented: "They remind me of my days in the military: looking good, always willing to take direction, and always with a 'sir' this or that."
Unlike with an outright sale, the transfer of a donated vessel can happen fairly quickly. The donor is responsible only for the cost of hiring a surveyor to value the vessel, but pays no brokers fees, transportation costs, or transfer expenses. Your boat and all of the costs associated with owning it can be gone in the fraction of the time it may take to sell.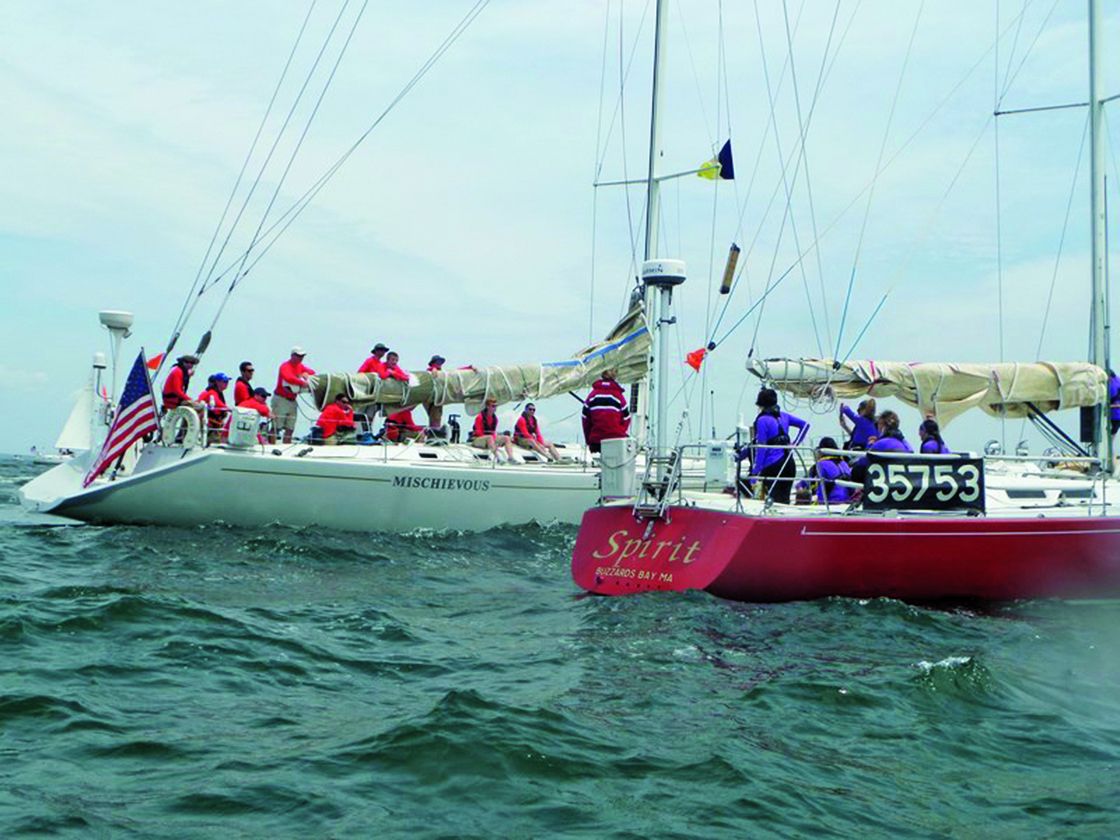 In 2015, the Academy entered two donated boats in the Marion-Bermuda Race. Eight members of the Academy's offshore sailing team made history in SPIRIT, a 1990 J44, as the first all-female collegiate boat ever entered in MBR history and finished 34th in their division and 10th in their class. MISCHIEVOUS, a 1995 Meriten Oy 63', won the Blue Water Sailing Club Board of Governors Trophy for the shortest elapsed time, finishing the 645-mile race in just over 77 hours.
A donated 1987 Blackwatch 30' used both for the Academy's Environmental on-the-water coursework and by the Fishing and Cruising Clubs. This photo shows MMA cadets hosting four military veterans at the 2017 Annual Operation REEL HEROES.