For nearly 145 years, Chris-Craft has been capturing the hearts of generations. We build boats with a passion for timeless design, exquisite details and authentic craftmanship at our factory in Sarasota, Florida, where we have a very demanding set of standards. Our deep-V hulls, reverse transoms, and accents such as handcrafted teak, and stainless-steel burgee holders and trumpet horns, will always harken back to our original designs. The 2020 model lineup includes: The Corsair, Launch, Launch GT, Calypso and the Catalina.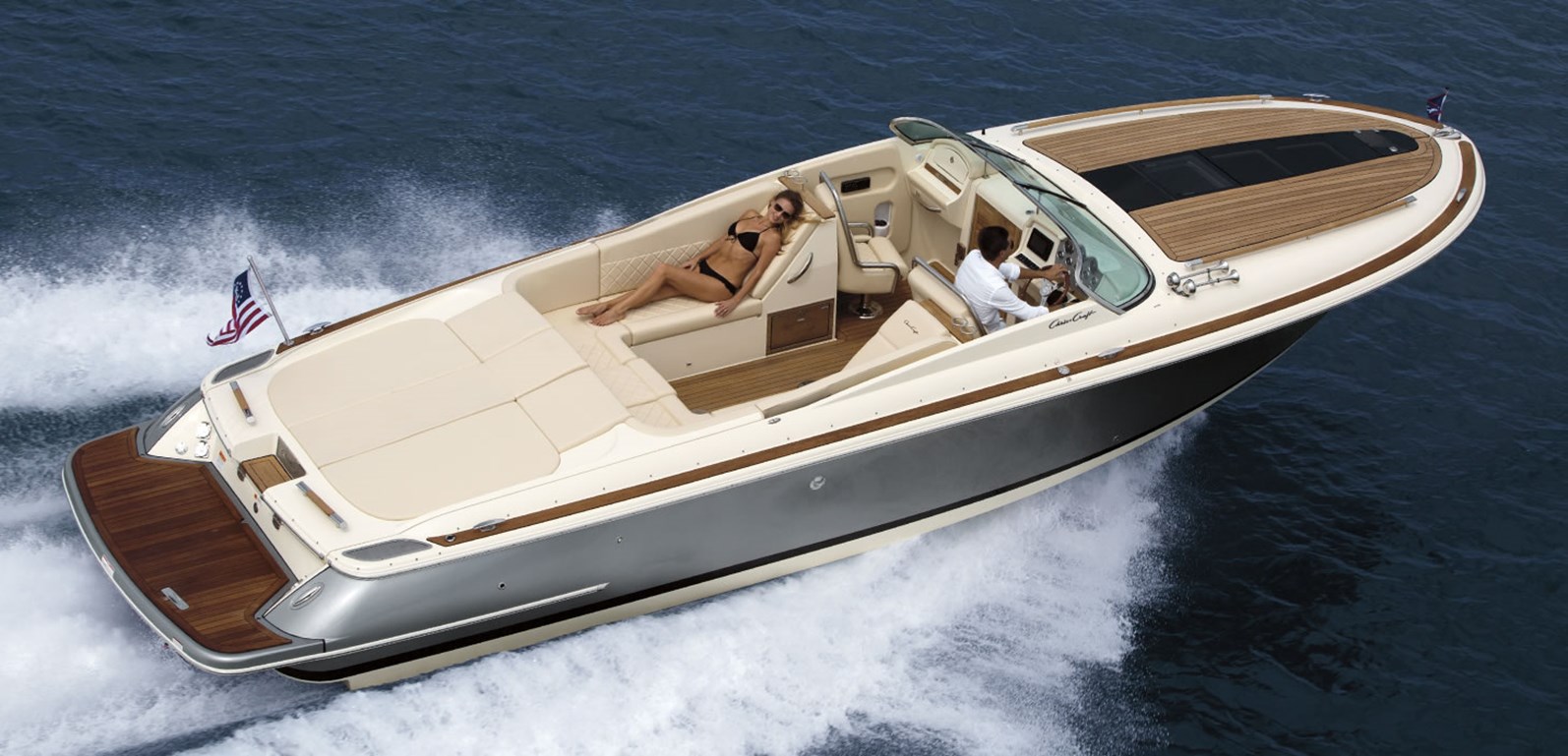 The Corsair perfectly balances beauty, comfort and performance. The long, low, and covered foredeck with teak, enhances the driver's vision, while providing a spacious, bright berth tucked below. The Corsair is available in lengths of 27, 30 and 34 feet.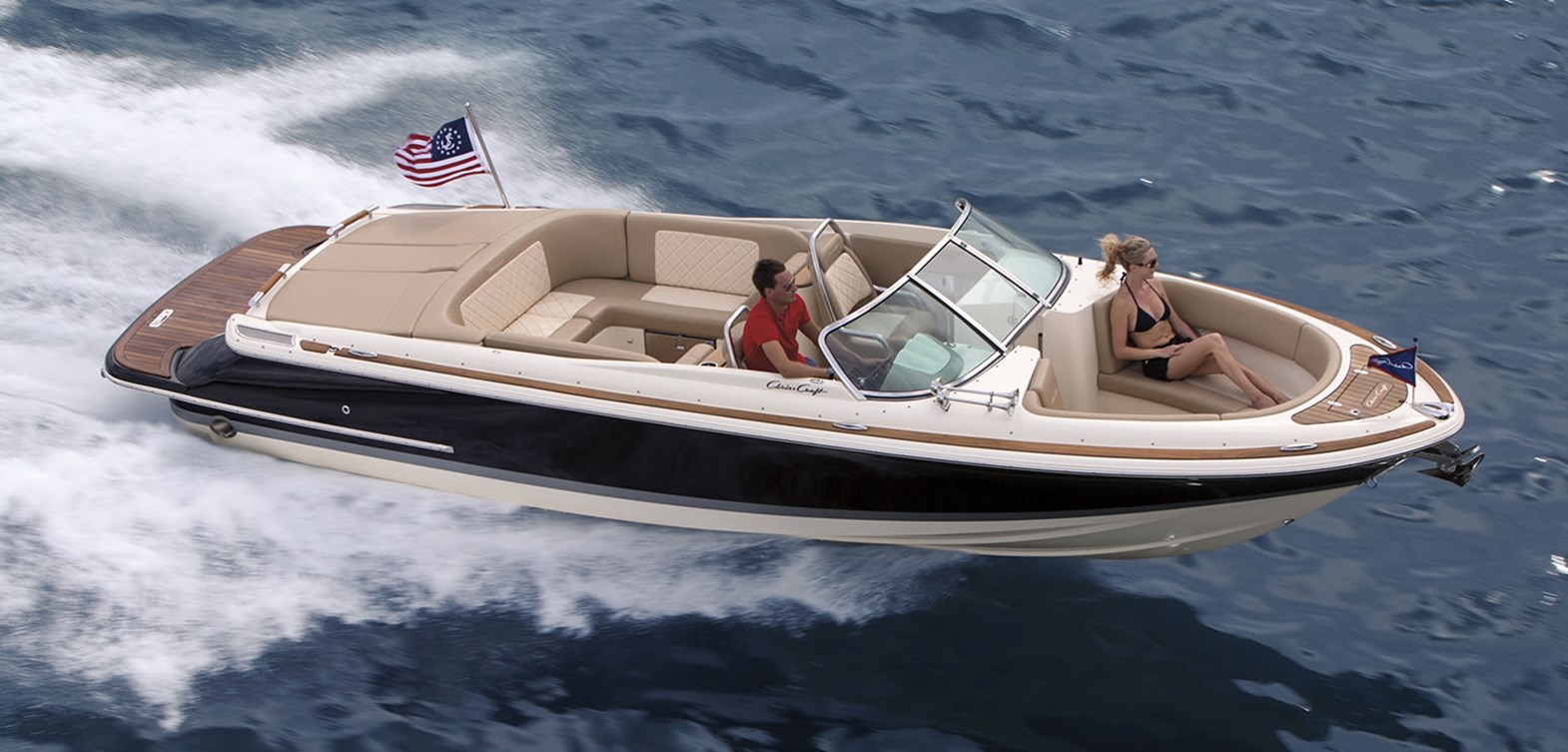 The Launch is offered in lengths of 23 through 34 feet. With an open bow seating configuration, the Launch can accommodate larger groups onboard. These sterndrive powered models come equipped with a hidden bimini top.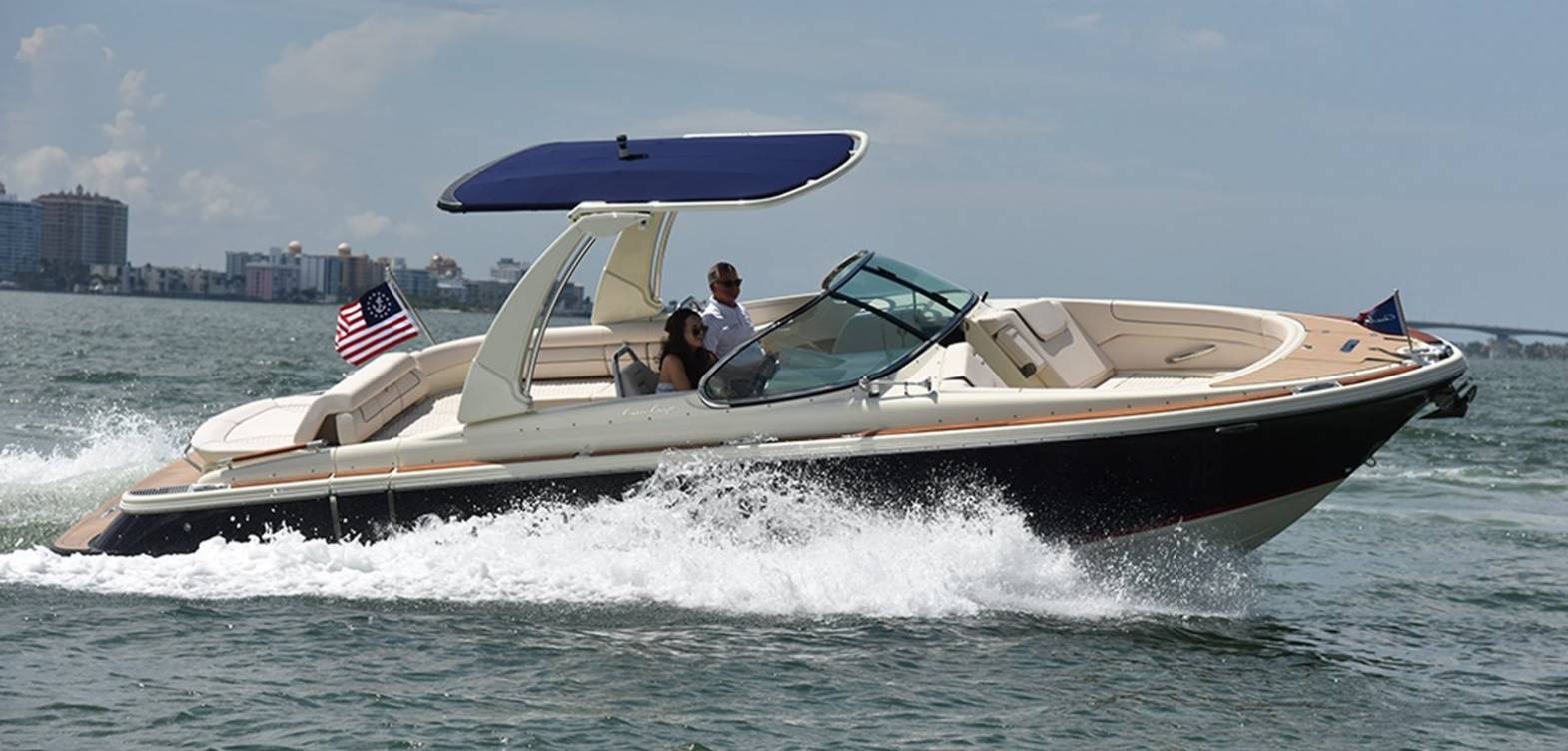 The newest addition to our model lineup is the Launch GT Series. Designed for today's modern family boater, the Launch GT features a walk-through transom, side access dive door and ample seating. The Launch GT is available in 25, 28, 31 and 35 feet, sterndrive, or outboard powered.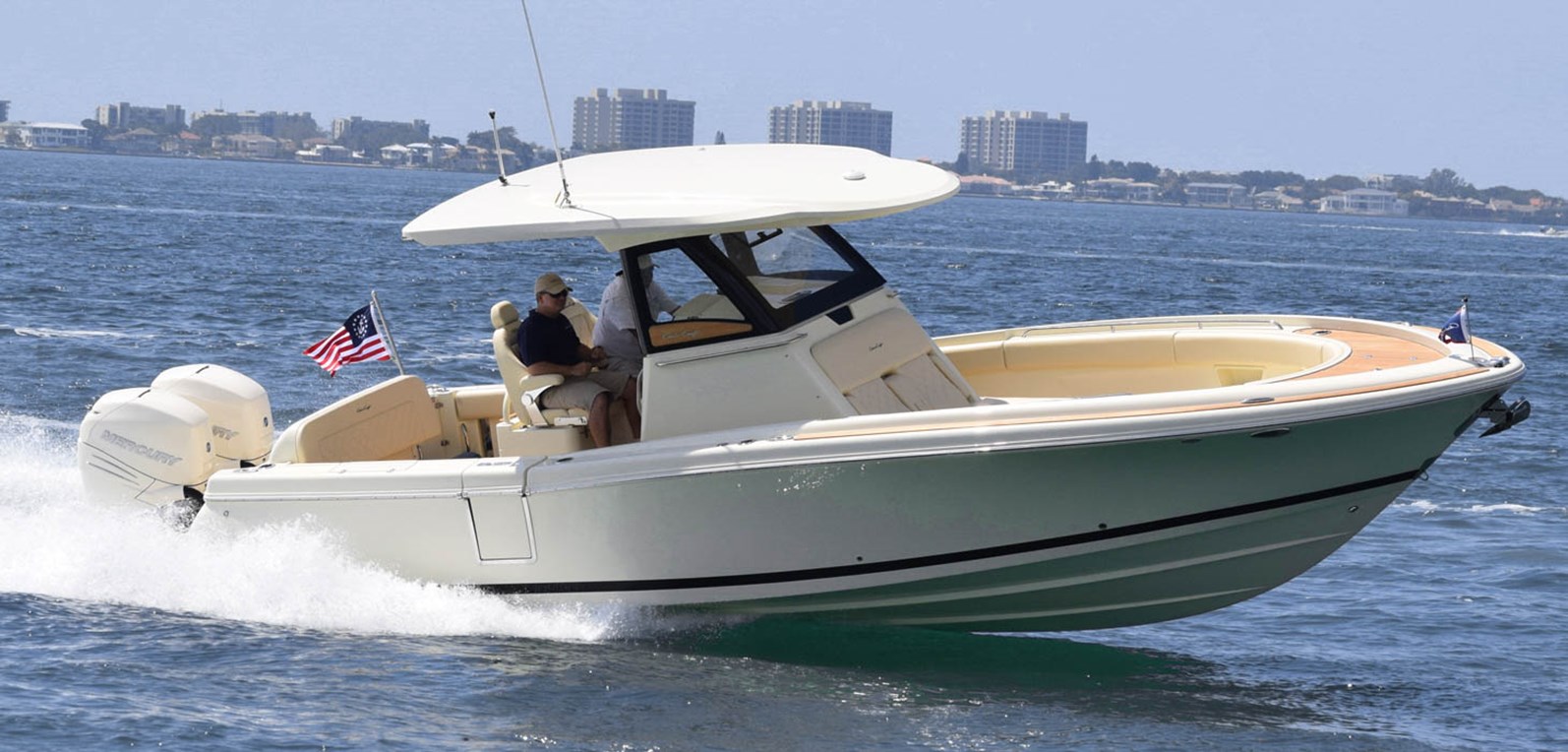 The Catalina family of boats are Chris-Craft's outboard powered center console boats. The Catalina series ranges from 27 through 34 feet, with all the riggings for fun, fast trips, watersports and sport fishing.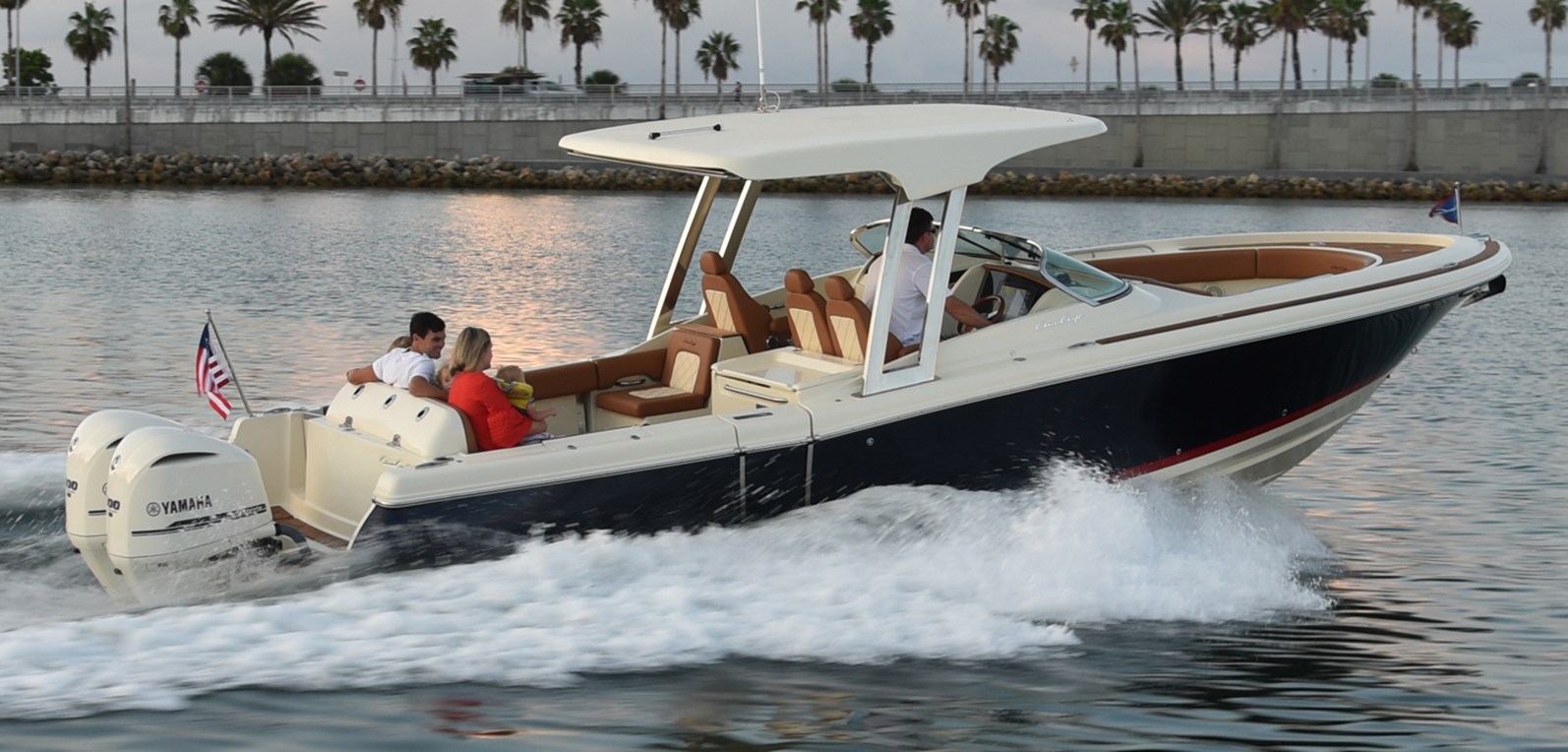 The Calypso is Chris-Craft's offering of outboard powered dual console boats. The Calypso ranges in sizes from 26 and 30 feet, offers flexible seating, and amenities for the whole family. Made to accommodate practically anything you do onboard, the Calypso is perfect for sporting or lounging, with clever seating that converts in a moment to an entertainment space.
8161 15th Street East
Sarasota Florida 34243, USA
Phone: (941) 351-4900
Fax: (941) 358-3717
At the 2020 New York Boat Show, Chris-Craft will be represented by Dave Bofill Marine, with Long Island locations in Southampton, Huntington and Glen Cove, Harborside Marina, located in Clinton, CT, Schrader Yacht Sales, located in Point Pleasant, NJ and Boats by George, located in Lake George, NY.
To learn more about Chris-Craft, visit these dealers at the New York Boat Show, January 22nd-26th at Booth B-36.
The Chris-Craft models on display will be our Launch 28 GT, Launch 31 GT, Launch 35 GT, Catalina 27 Pilothouse, Catalina 30, Calypso 30 and our Launch 27.