MORE PRODUCTS. MORE CONTROL. MORE SUPPORT.
From small boats to luxury yachts, ferries and workboats, Carling Technologies is the market leader in marine application switches, circuit breakers, ELCIs, and monitoring and control devices/systems. Carling's recent consolidation of the Maretron brand of high-quality marine vessel monitoring and control solutions enhances Carling's ability to deliver world-class products to OEMs, dealers, and end users.
The new 12 and 16-channel DC Load Modules replaces standard mechanical circuit breakers and switches with state-of-the-art digital power distribution. This flexible-to-configure system includes components such as a multi-function touchscreen display, a configurable keypad, an operator control module, a solid-state power controller, and a power bypass module.
Maretron has developed a single, common interface to monitor and control your vessel's systems so you don't have to learn and remember different ways to interact with each piece of equipment. And with a built-in comprehensive alert system, you don't have to sit and stare at the gauges because you will get an alarm or warning at the slightest hint of a problem, before it turns into a larger, more serious issue. Look at it as your very own "second mate" or "engineer," continuously watching over your vessel 24 hours a day, 7 days a week, 365 days a year.
Vessel Monitoring and Control
NMEA 2000 Gateways and Bridges
Tank and Engine Monitoring
Navigation Instruments
User Interface Software and Hardware
Cables and Connectors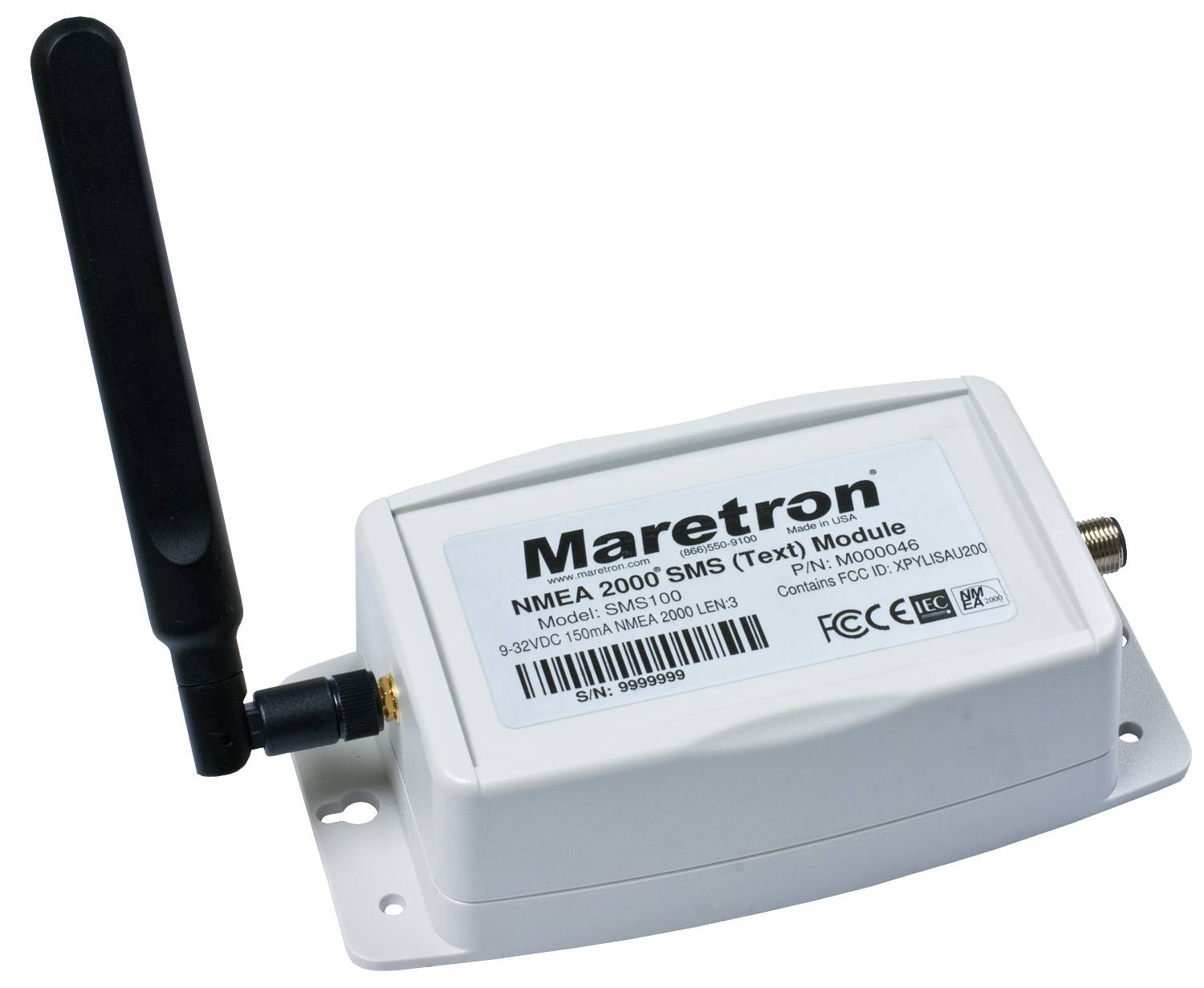 SMS100 Short Message Service Model
The SMS100 is a mobile or cellular modem that automatically sends text message alerts from your vessel to your phone. The SMS100 works together with Maretron's® dedicated displays software to detect programmable alert conditions from sensors interconnected on an NMEA 2000® network.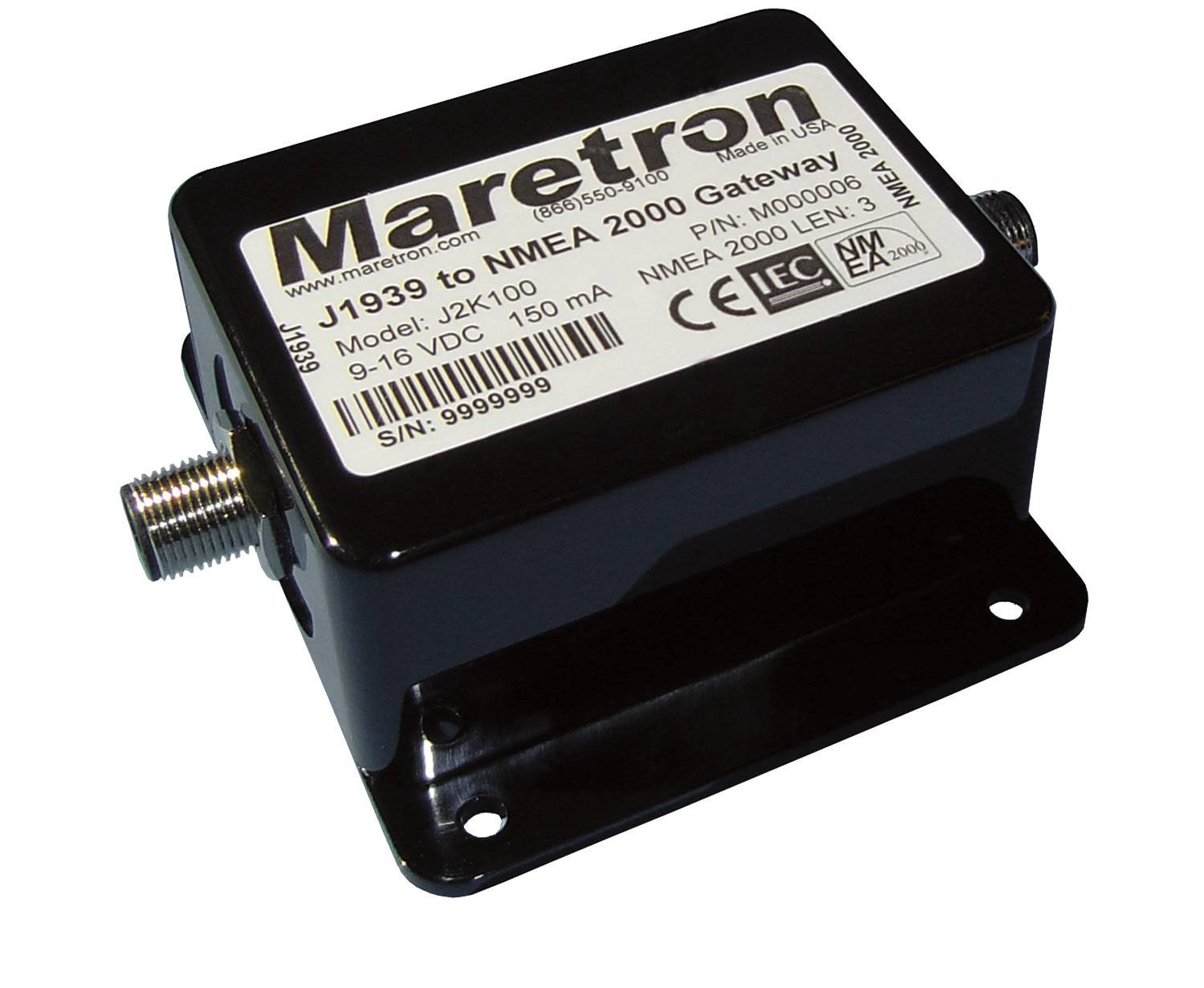 J2K100 J1939 to NMEA 2000® Gateway
The J2K100 attaches to J1939 networks of compatible engines, transmissions, and gensets and converts the J1939 engine data to the NMEA 2000® marine digital interface. Critical data is then distributed throughout the vessel over a single cable where it can be monitored by any NMEA 2000® compatible display.