GREETINGS!
Welcome to the 42nd Annual St. Petersburg Power & Sailboat Show
The St. Petersburg Power & Sailboat Show is proud to be the largest show on the Gulf Coast from Texas to the Keys. Each year we strive to make the show a fun and educational experience, and to provide the opportunity for those who love the on-water lifestyle to find the boats and marine products that enhance your time on the water.
We are very proud to announce that the Cruising & Sailing Seminars are back for 2019! This is a very popular aspect of the show and we are thrilled with the schedule that has been created.
Don't forget to sign up for the free sailboat rides in the bay with Discover Sailing and to bring your kids to the free kids' fishing clinics hosted by Hook the Future. The first 50 children to attend each session will leave with a brand new fishing rod.
As always, we would like to thank the local government officials and the City of St. Petersburg for their support.
Have a wonderful day at the show!
Sincerely,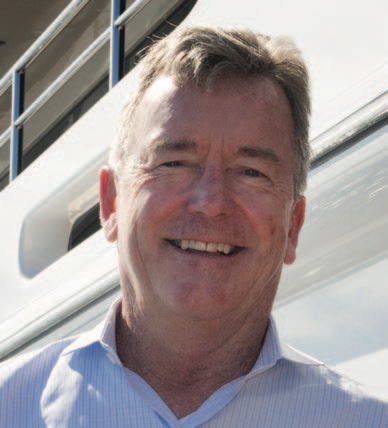 Andrew Doole
President, Informa Markets, U.S. Boat Shows