Stay Put Systems
They're Not Just Coasters, They're a Solution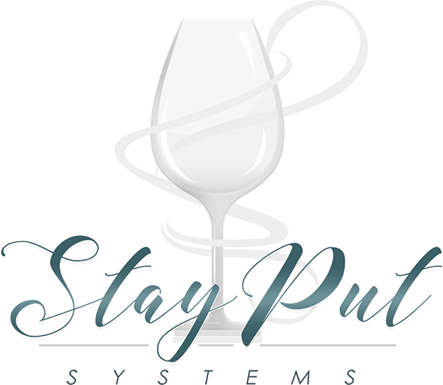 Stop the tumbling with these new and innovative magnetic coasters from Stay Put Systems. These patent pending, sleek and easy-to-use coasters were developed by a woman who grew up on a small lake in Michigan and was eager to stop the problem of tumbling dishes while boating. She aimed to assure that it was all removable so you could still wash your dishes and not harm your boat table.
The slim peel and stick mat is easy on and easy off your flat surface.  And it works on more than just tabletops, opening up usable space on your boat.  The coaster attaches to most sturdy plastic and stainless steel dishware and tumblers.  You can also take the coaster off at the end of your day and wash your dish in sterilize mode.  Both parts are secured with a silicone sticky gel that is washable and reusable and it won't harm your table or your dish.  While the mat has shown to stick nicely to most flat, dry surfaces, it does not secure to teakwood due to the high oil level in the wood.
Portable

Reusable

Sleek Design
Stay Put Systems prevents tumbling in moderate to medium size waves and motion when uses with sturdy, short and shatterproof dishes and stemware.