Yamaha Outboards
Boats are Being Designed for Yamaha's Newest Outboard — Instead of Vice Versa

Throughout the history of offshore boating, outboards have been designed to accommodate the ever-growing and constant technological advancements of yacht-class boats. Yamaha's newest outboard, however, has flipped the scenario.
For the first time, it's 50-foot-plus boats that are being designed for Yamaha's revolutionary new four-stroke —the 5.6L V8 425-horsepower XTO Offshore®—instead of the other way around. The XTO Offshore moves the big rigs more reliably and efficiently, with a naturally-aspirated big block and the industry's first direct-injection four-stroke, and that's changing everything.
It's loaded with industry-first technology like a direct-injection our-stroke powerhead, an all-electric steering system, plasma-fused sleeveless cylinders, carbon-coated lifters and an oversized gearcase. It's also got the industry's highest compression ratio at 12.2:1.
It looks different. It sounds different. Clearly, it is different. The open water has never seen anything like the XTO Offshore.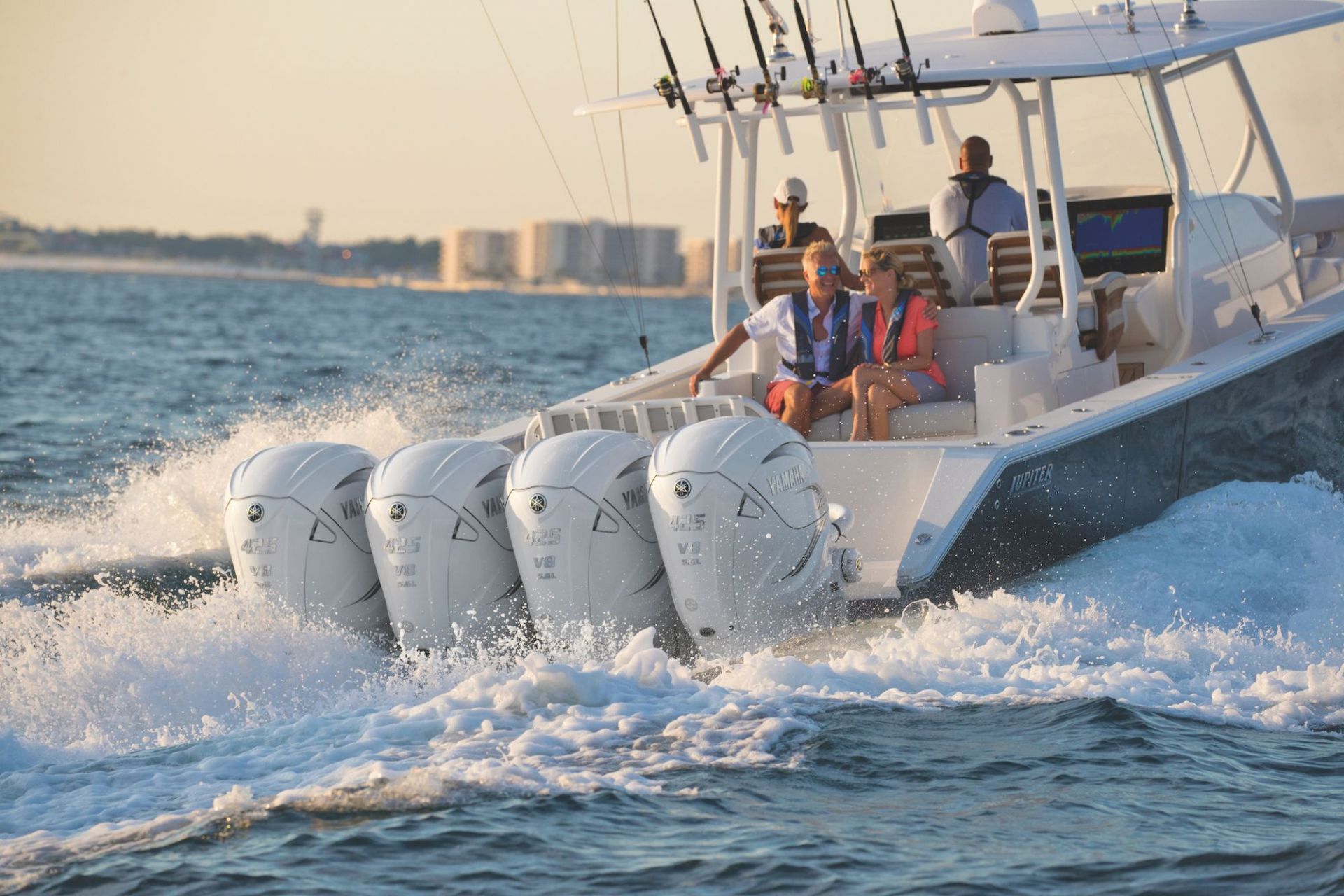 Dare to go beyond the horizon
With technology and performance stats like that, it's no wonder why Yamaha-powered offshore adventurers are now going further and faster, with more confidence than ever before. Unlike competitors' most-powerful outboards, the XTO Offshore is setting new standards for extreme toughness and reliability. It's built to withstand the harshest conditions and safely get everyone back to port.
Actually, referring to the XTO Offshore as an outboard might be underselling it. It's more like a fully integrated power system. That's because it's the first to have an integrated electric steering unit, meaning it's way more responsive and precise than conventional steering systems. There are no electric pumps, hydraulic lines or linkages, so the XTO Offshore is able to respond quicker to steering inputs. Perfect for control freaks!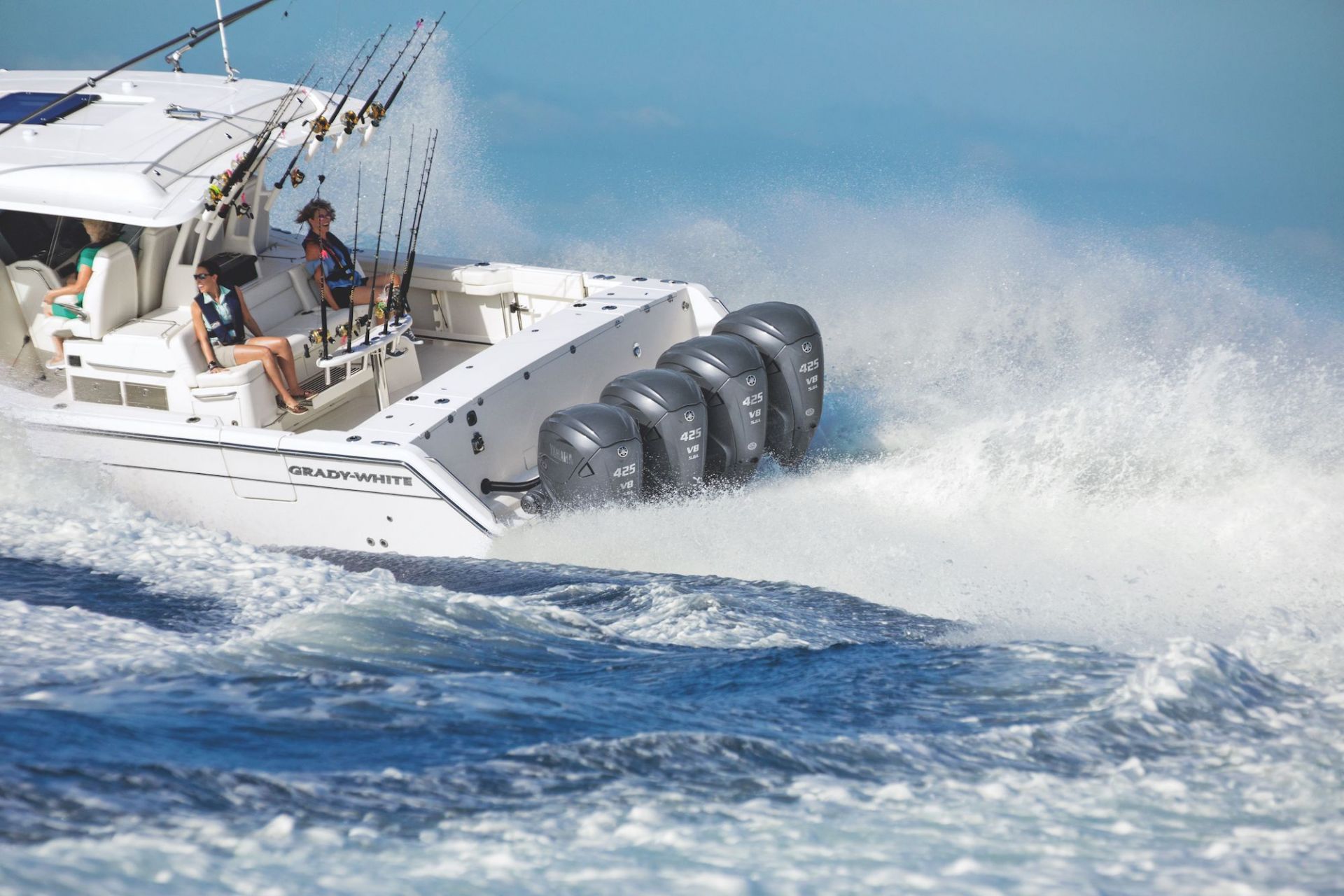 It's extremely easy to service, too
Yamaha touts the XTO Offshore's extreme power, performance and efficiency but it's obvious there was another groundbreaking "extreme" in mind when they were engineering it: extreme serviceability. There's a convenient Dual Flush System, which allows flushing through a built-in flushing system hose routed through the rigging tube/grommet, or through conventional, front-mounded, direct-hose hook-up. It has an impressive tilt-up range up to 73 degrees, meaning the entire motor and lower can be raised out of the water in most conditions. For the first time, a technician can drain and replace the lower-unit lubricant without having to remove the boat from the water.