2020 INFORMA BOAT SHOW MARKETING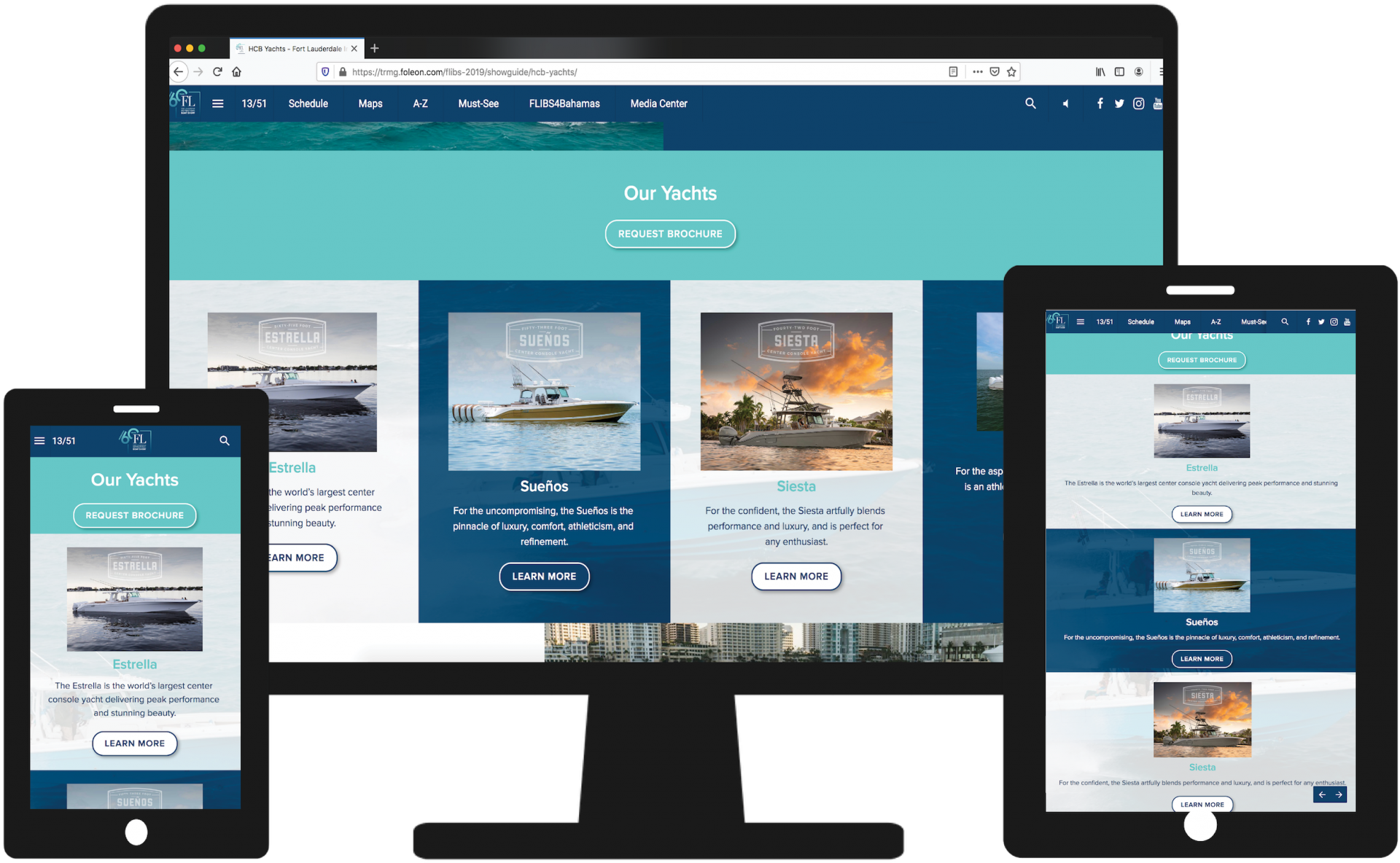 Engaging Attendees
Distribution
The Official Show Guide is a multi-media, multi-platform vehicle that gives you exclusive access to all of a show's attendees:
Dedicated pre-show email campaign seven days before the show opens
Sharing on all official show social media platforms
Prominently displayed on the show website
Proactively distributed to all attendees as they enter the show
A content-driven marketing solution that facilitates meaningful engagements using the same functionality as your website. Think of the microsite as an extension of your show strategy that lives in the digital version of the official show guide hosted on the official website all year.
Microsites may include:
Video content/virtual tours/podcast interview
E-commerce point of sale
Dedicated call-to-action buttons (Design Your Own, Make appointment)
Social media, email and website links; contact details
A digital booth locator map
A two-page spread editorial feature in the printed version of the show guide
Learn more about microsites and how best to leverage them.